New solutions to modernize your workforce
Transitioning employees to cloud-based tools—or transforming them into cloud workers—is a growing priority for many businesses. In fact, 72% of ITDMs agree that giving workers access to business apps anytime, any place, from any device is business-critical.1 Even in 2018, 77% of enterprises had at least one application or a portion of computing infrastructure in the cloud.2 The response to COVID-19, and the need for businesses to rapidly convert to a distributed workforce, has only accelerated this transformation.
But even for business leaders that understand the benefits of the cloud and are committed to transforming their workforce, taking the leap still has its challenges. With the proliferation of apps and devices, it can be hard to identify who's cloud-ready. With employees across different locations, it's challenging to get devices set up and in the hands of your employees while keeping endpoints secure. And with employees working from home, they need optimized apps and an experience that keeps them focused on what matters.
As a result, many businesses are adopting Chrome OS to solve exactly these challenges. With fast deployment, proactive and built-in security, remote management, and a cloud-first way of working, Chrome OS is seen as the preferred choice for a distributed workforce. In fact, according to NPD, Chrome OS business unit shipments in the US grew 22% YoY from January 2020 to August 2020 while the rest of the market declined 3%.3
We're excited to announce new solutions to accelerate your move to Chrome OS, so you can support your distributed workforce:
Chrome OS Readiness Tool to identify who is ready to switch to Chrome OS.

Chrome Enterprise Recommended optimized app program.

Zero-touch enrollment enabling drop shipping of devices.

Parallels Desktop for Chromebook Enterprise to run Windows apps.

New productivity features to keep employees focused on what matters.
Read below for more information on the new capabilities, and register for the Chrome OS Demo Day to see them in action.
Figure out who's ready to switch to Chrome OS with the Chrome OS Readiness Tool
With the new Chrome OS Readiness Tool, you can identify who is ready to switch to Chrome OS. It's a free and private tool that identifies which apps are used on your Windows devices in your organization. The tool generates a report and categorizes devices into how cloud-ready they are and gives detail on app usage. The categorization is based on a Google database of applications verified by companies that have already started testing the tool. Some of your employees may be ready to migrate to Chrome OS right away, while others might still need to access legacy apps through VDI or Parallels Desktop—either way, with this tool you'll know. You will have complete control over the data captured by this tool. All data stays private and in your hands, and no user, device, or app data is shared with Google.
The tool will be available in early 2021. You can download a sample report, get notified when it's ready, or express interest in becoming a trusted tester here.
Identify optimized solutions for Chrome OS with Chrome Enterprise Recommended
With 67% of workers relying more heavily on a web browser to do their work than they did 2 years ago4, today's workforce is spending more and more time getting work done in the cloud. Businesses need to have an easy way to identify best in class apps for their platform.
Chrome Enterprise Recommended is our new partner program that identifies optimized solutions. When you see the Chrome Enterprise Recommended badge, you know that the developer of that app has worked with Google to ensure their product works great on Chrome OS. This not only helps organizations more easily adopt new technology, it ensures employees have a great user experience.
Check out our website to see all of our recommended partners.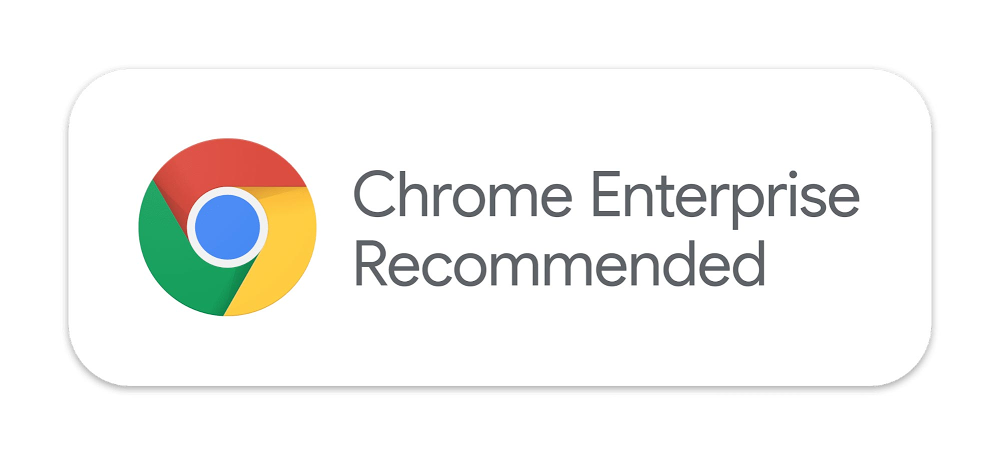 Drop ship devices directly to employees with zero-touch enrollment
Gartner found that as a result of COVID, 70% of businesses are looking to reduce costs through a more effective use of technology. Without direct access to employees, businesses need to rethink their IT processes, especially getting devices in the hands of their employees.
A recent study with ESG found that Chrome OS devices deploy 76% faster than the average Windows 10 device which takes over 25 minutes to deploy. With zero-touch enrollment, Chrome OS can be deployed even faster, because the device will automatically be enrolled into their corporate domain. This means you can drop ship devices directly to employees by working with a partner or OEM to provision, without IT having to intercept the device. When a user receives their device, the process is simple. They connect to the internet, the device is automatically enrolled, and then the user can log in. Their cloud profile with apps, settings, and policies is downloaded automatically. This is truly ready out of the box.
And it means security too. IT provides their service partner with a pre-provisioning token generated from the Google Admin console, keeping your domain credentials private. These tokens can be revoked from the Google Admin console at any time, giving the administrator full control. And unlike similar solutions, zero-touch enrollment is Titan C verified, leveraging hardware-backed attestation for an added layer of protection against unauthorized devices enrolling into your domain.
To see supported devices and resellers, check out our Help Center article.
Provide access to full-featured Windows apps with Parallels Desktop
So what about your employees that need one or two legacy apps that aren't fully cloud-based yet? Parallels Desktop for Chromebook Enterprise is now available! It provides quick access to legacy and full-featured applications, like Microsoft Office, locally on Chrome OS. Employees get the right tools, and IT gets the right control, selecting which users have access from the Google Admin console and deploying apps directly with Parallels Desktop infrastructure. The employee experience is productive and seamless. When you leave a session, Parallels Desktop pauses in the background and picks up where you left off when it's reopened.
Parallels Desktop is only available on Chromebook Enterprise devices with Intel Core processors like the HP Elite c1030 Chromebook Enterprise. You can see recommended Chrome OS devices and specifications here. Sign up for a free trial to get started today.
With Parallels Desktop for Chromebook Enterprise, we can now provide our employees with quick access to the legacy applications they need locally. This ensures our entire business can transition to Chrome OS and be more productive and secure. Deji Fatunla, Lead Systems Administrator, Sunrun

Improved Chrome OS and Chrome Browser productivity for your employees
With updates every six weeks, there's always a better Chrome OS automatically in the hands of your employees. Over the past few releases we've introduced a number of new features that deliver a new level of productivity to employees.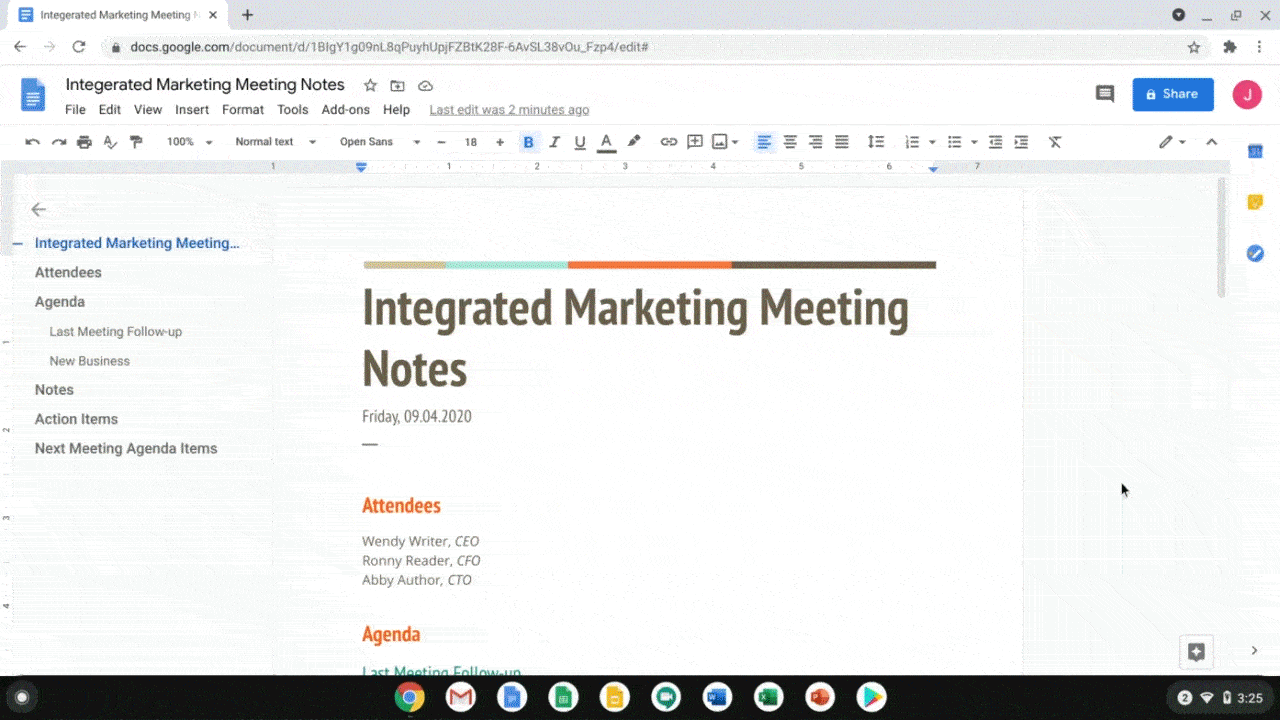 Organize your workspace with Virtual Desks: Use this feature to have separate workspaces between multiple projects or between work and personal. You can create a new desk, name it, and then easily drag windows to that virtual desk. Switch between desks as you change what you want to be focused on.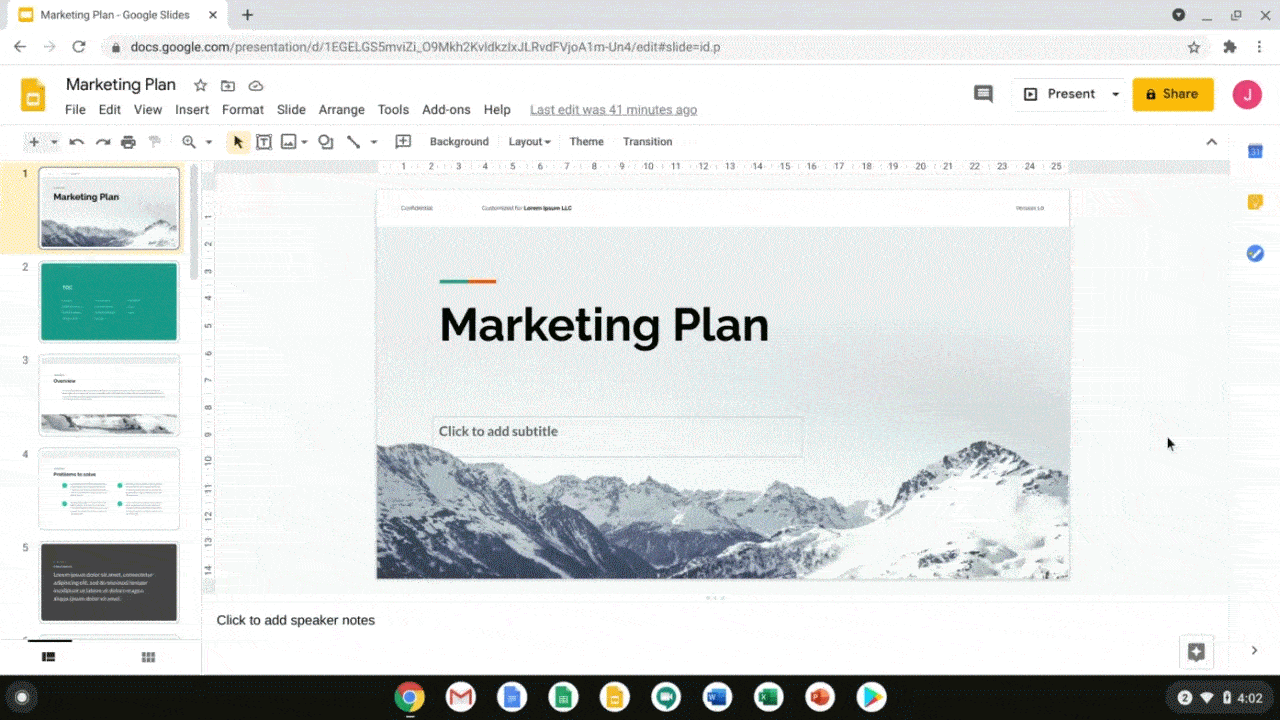 Multitask with split-screen and an external display: You can finish tasks faster by reorganizing your windows and using an external display. Chrome OS makes it easy to set up windows side by side and move windows between displays for easy multitasking.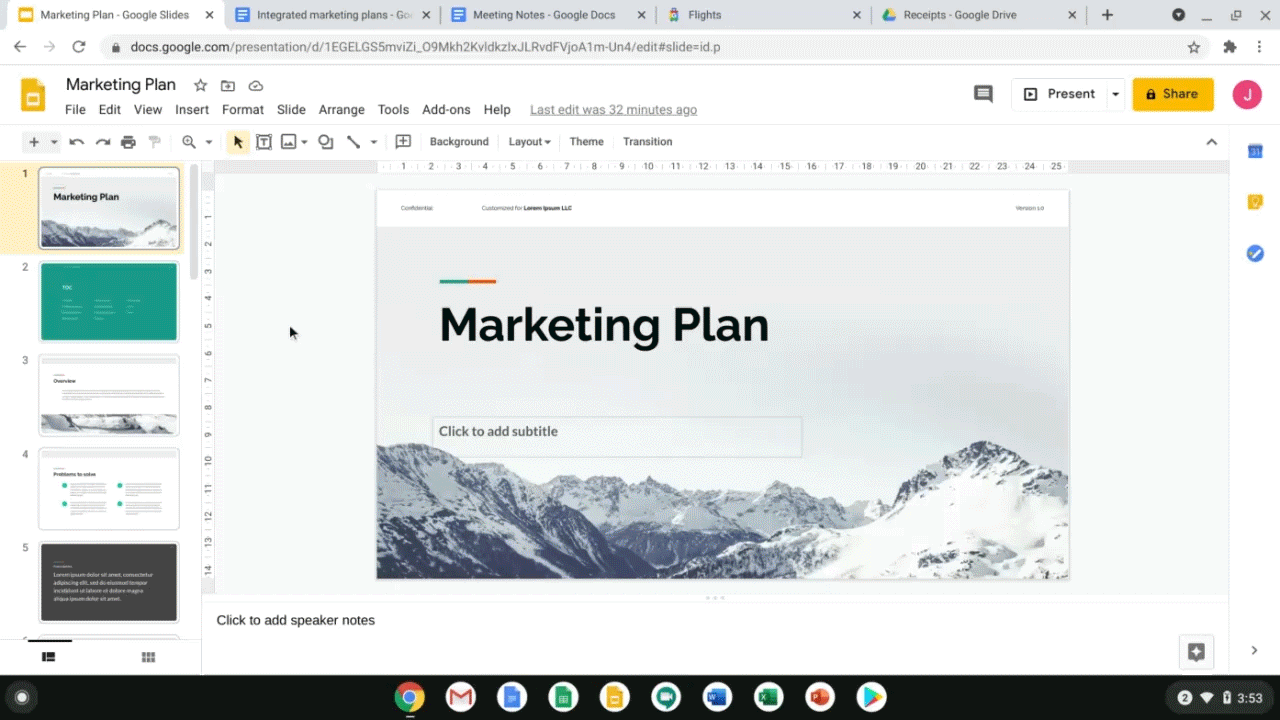 Organize and search your tabs in the faster Chrome Browser: Chrome browser has not only made under-the-hood performance improvements making tab load up to 10 percent faster, but we also brought better tab management features to help you stay productive. You can now hover over tabs to see a preview, group your tabs by topic or task, and then collapse them so it's easier to see the ones you need access to. And coming soon, you can even search open tabs to find the one you're looking for.
Join us on 12/3 at Chrome OS Demo Day to see these new solutions in action
Register for Chrome OS Demo Day where you can see all these new solutions demoed by members of the PM team.
---
1. Cloud Workers Are Key To Disruption Preparedness, Forrester
2. "State of Enterprise Cloud Computing, 2018" Forbes
3. NPD's Vertical Reseller Tracking Service, business unit shipments in the U.S. of preconfigured and built to order notebooks and pre configured desktops
4. Rethink Technology In The Age Of The Cloud Worker, 2018, Forrester