Making transport easier and more affordable across India's urban centers with Google Maps Platform
Editor's Note: Today's guest post comes from Varun Agni, CTO and Co-Founder of smart mobility company Bounce, which operates the only dockless self-drive scooter service in India.
The motorized scooter is the perfect vehicle for navigating the bustling cities of India. It's much more affordable than a car, it's easy to use, and you can park it almost anywhere. It's no wonder the scooter is one of India's most popular vehicles.
But it's not just the millions of scooters that make Indian cities unique. The way we move around our cities is different, too. In Europe and North America, traffic usually spikes in the morning and evening as people commute in and out of the center. Indian cities are a lot less predictable, with many 'centers' and constant motion coming from different directions.
At Bounce, we've built a service that's designed for the unique properties of Indian cities. Our mission? To democratize urban transport and make commuting easier. And because our customers are already familiar with them, it made sense to build our platform around a mobile fleet of scooters. By making our fleet dockless, we ensure that our scooters are evenly distributed throughout the city, to account for random patterns of commuter movement. We want to make things as easy as possible for our customers and that's why we worked with Google Cloud Premier Partner Searce to build our app with Google Maps Platform.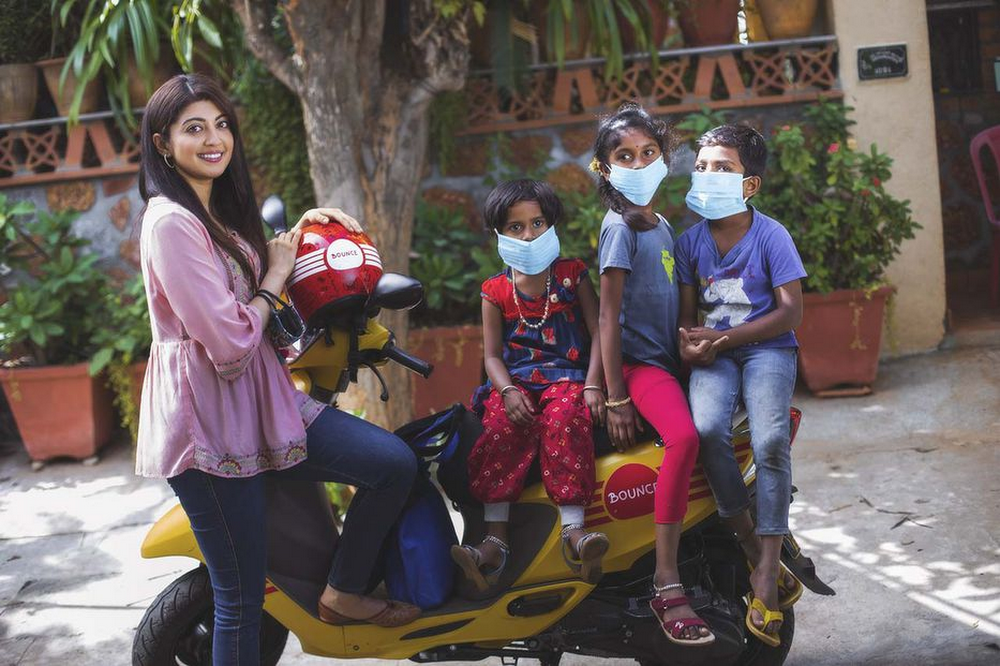 Our previous experience as a motorcycle rental company gave us a good introduction to the world of transport. From tracking our bikes, to maintaining them, to financing them, we knew we could handle the fundamentals of operating a fleet of two-wheelers. But when we switched gears to become a mobility platform, instead of a garage full of motorcycles, we had a whole new set of challenges to overcome. With a dockless fleet, our customer interactions are done via the app, so we have had to adopt a much more user-centric approach. Ease of use and accessibility are absolutely crucial for us, which is why we selected Google Maps Platform. Our users find Google Maps very easy to navigate with and almost everyone is familiar with it.
Beyond its simplicity and familiarity, Google Maps Platform is also very powerful. We found that it was 15% more accurate than other solutions that we tested and that has a real impact on our customers. If someone is looking for a scooter and it's not where the map says it is, then that's a big inconvenience and they might cancel the ride altogether. With the Maps Javascript API, this is no longer an issue and our users can get to where they need to go more reliably and quickly. With the Distance Matrix API and Directions API, we help users plan the best routes for their journeys, while the Roads API adds details about conditions on the ground such as traffic or roadworks.
We launched Bounce in Bangalore in September 2018 with just 500 scooters. A year later, we'd expanded to Hyderabad and a host of other cities, operating 35,000 scooters in total. In that time, we tried to iterate on the platform as much as we could, improving what we had and adding new features. One example is that users can now get a walking route to their nearest scooter. It's a small tweak that has led to a significant boost in ride conversion rates.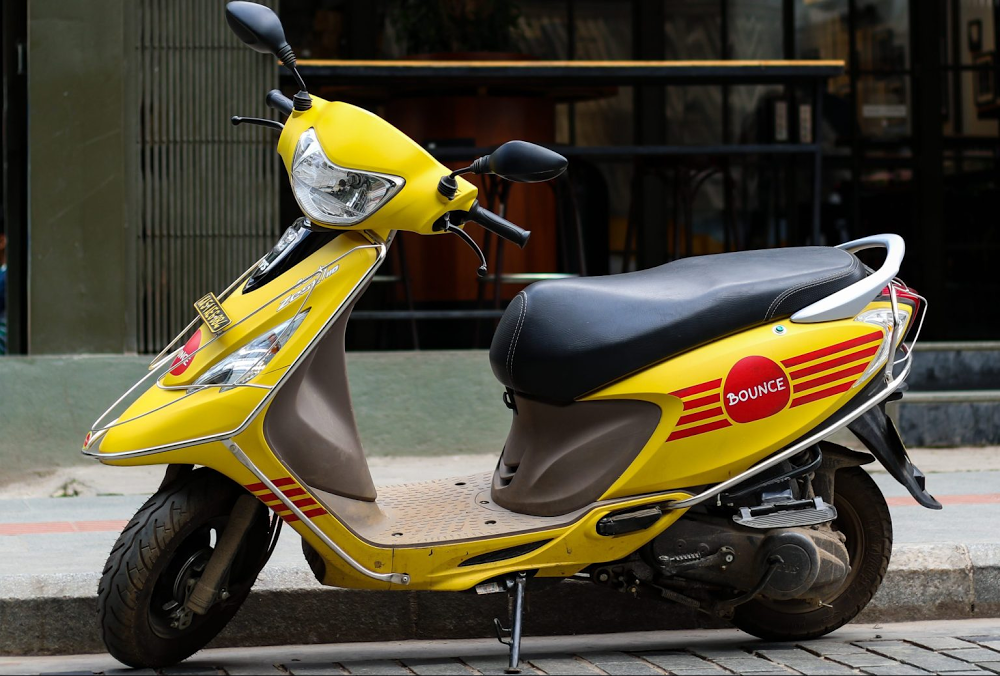 In early 2020, India put quarantine measures in place to limit the spread of COVID-19, bringing the country to a virtual standstill. However, as the lockdown eases, we're finding that our services are needed now just as much as before, especially for healthcare professionals and essential workers. Our scooters are easier to sanitize than crowded buses or cabs, and we clean them regularly, while encouraging our users to wear masks. We want them to get where they need to be as efficiently and safely as possible.
While travel has slowed during the lockdown period, we haven't let it stop our plans to expand across India and provide our services to even more people in more cities. At the same time, we're always making improvements to our platform. We're currently replacing our existing scooters with an eco-friendly, electric model to reduce our carbon footprint and help make our cities cleaner. It's an exciting time for us, and the journey's only just beginning.
For more information on Google Maps Platform, visit our website.