How inDriver uses Google Maps Platform to make everyday journeys accessible to millions worldwide
Editor's note: Today's post comes from Egor Fedorov, COO at inDriver, a mobility solution that has spread from the coldest town on Earth to become a leading global ride-hailing app. inDriver brings freedom of movement in emerging nations by allowing people to bargain for a fair price.
The Sakha Nation is an ethnic group native to the deepest reaches of Siberia. Where we come from, you need to act fast, think fact, and move fast to get by. If you don't, you can literally freeze to death because you're not moving fast enough. Our 950,000 people are scattered across villages in an area of more than 1 million square miles. And with per capita income of only $6,500, affordable mobility solutions are a critical need.
Hardship in Yakutsk, Russia, the world's coldest city, inspired us to invent a unique ride-hailing app that would give people in our remote villages the freedom of movement. How? It lets passengers and drivers negotiate their own price, instead of having a price dictated by an algorithm.
inDriver was such a big hit, we decided to expand in other emerging markets around the world. To be honest, I had doubts at first that we could make it. Maybe our success was due to a unique Arctic environment, or because we're a close-knit ethnic community. I was wrong to worry. Our mission of delivering pricing freedom and fairness touched a universal nerve, and quickly spread across the developing world.
By building our solution on Google Maps Platform, we have grown in only two years to become one of the world's leading ride-hailing app. Early on we grew to a customer base of 100,000 users, and today we have reached 50 million users across 31 countries around the world, from Asia to Africa to Latin America. We now have 10 global offices and keep adding more as we continue to grow.
A creative partner to spread mobility to remote corners of the planet
Expanding quickly was exciting, but it posed an enormous challenge. In a little over one year we entered 23 countries, each with very different mapping requirements, such as dense urban clusters and sprawling rural terrains, to levels of internet penetration.
By then we were confident we had a winning business model. But, we also knew we couldn't scale at our current pace without the best mapping solution in the world. That meant Google Maps Platform. We needed integration of quality maps, accurate route calculation, journey time estimates, assistance with addresses, and more.
It wasn't just world-class Google technology, however, that enabled our journey. Just as important was the Google Maps Platform team's openness to working closely with us to scale our solution. We didn't want to work with a huge impersonal corporation, playing by a rule-book. And we were so impressed when Google became genuinely invested in who we were and what we wanted to achieve as underdogs living under the Arctic Circle.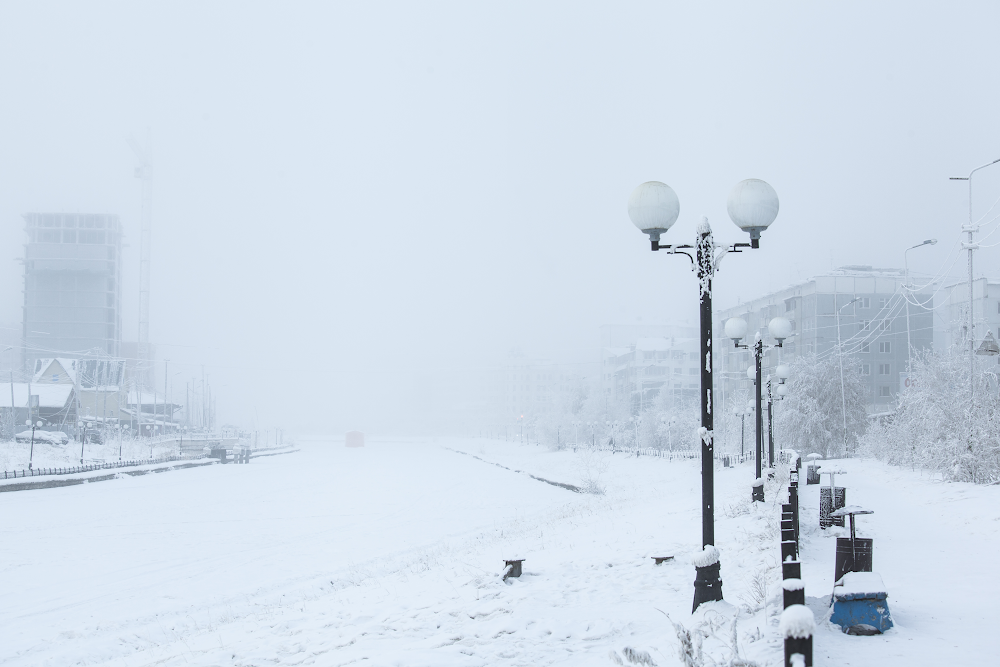 Our story began during Siberia's legendary winter of 2012, which saw temperatures drop below -45°C. It was Christmastime and people needed to visit family and prepare festivities. Meanwhile, elderly villagers and people with limited mobility needed extra support to get around in the cold snap.
During this time, Yakutsk taxi services doubled prices in the worst cold spell in recent memory. A group of students launched a grassroots movement against the price hikes.
We started as a social network group that matched private drivers with passengers who then bargained over price. It exploded overnight. We were the little guys fighting the system in a harsh environment. Just like our customers. That's the secret to our appeal around the world, from Cape Town to Mexico City.
From the beginning, the Google Maps Platform team didn't treat us like little guys. They engaged as partners, just a smart group of people working together to crack a problem.
World-class mapping tools for global mapping coverage
We operate in huge cities like Moscow and small fishing villages in the Caribbean. Each location has different mapping requirements. Google Maps Platform, from the Geocoding API to the Maps Static API, allows us to meet the unique needs of each location. For example, if we deploy a full suite of Google Maps Platform APIs in Mexico City, that same approach won't work in remote Indonesian outcrops lacking stable internet access and where Google Maps is still building its presence. We found a workaround using satellite imagery accessed via the Maps Static API.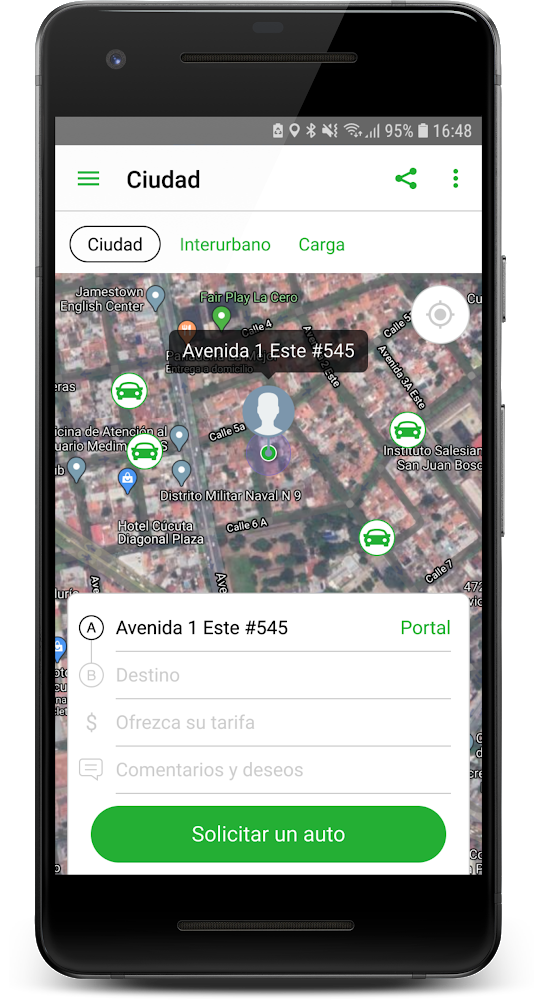 Even when there's no street address, customers can provide a description of where they're waiting for a driver, such as "the temple with a red roof." With the Maps Static API in place, the driver can then use Google Maps satellite imagery to find the spot. To place an order, customers simply head to the closest place with internet access (perhaps a village store that lends online access for a small fee) and get a call back from the driver to work out details.
On the other hand, bustling megacities give us an entirely different set of challenges. These are also addressed with Google Maps Platform. Big cities in the developing world can offer infinite routes to one destination. The best one will depend on things like road, traffic, and weather conditions. Drivers, meanwhile, need precise address information to find their customer. We deploy a range of Google Maps Platform APIs, including the Directions API, Places API, and Geocoding APIto help direct the drivers. But there's a twist. Instead of running the data through algorithms to set a price, we make these factors available to both driver and customer, providing both parties information for deal-making in real time.
A future full of possibility
The impact we're making simply by providing a fair deal, with digital solutions enabled by Google Maps Platform, inspires another project that's close to our hearts. Since our very beginnings in 2013, we've been running BeginIT, a program that offers digital education to abandoned kids. Digital literacy was our road to success, and this is our way of giving something back. Today we've reached more than 89 orphanages, shelters and remote rural schools around the world, from Guatemala to South Africa and Indonesia. The business growth we've achieved with Google Maps Platform also enables our global education impact.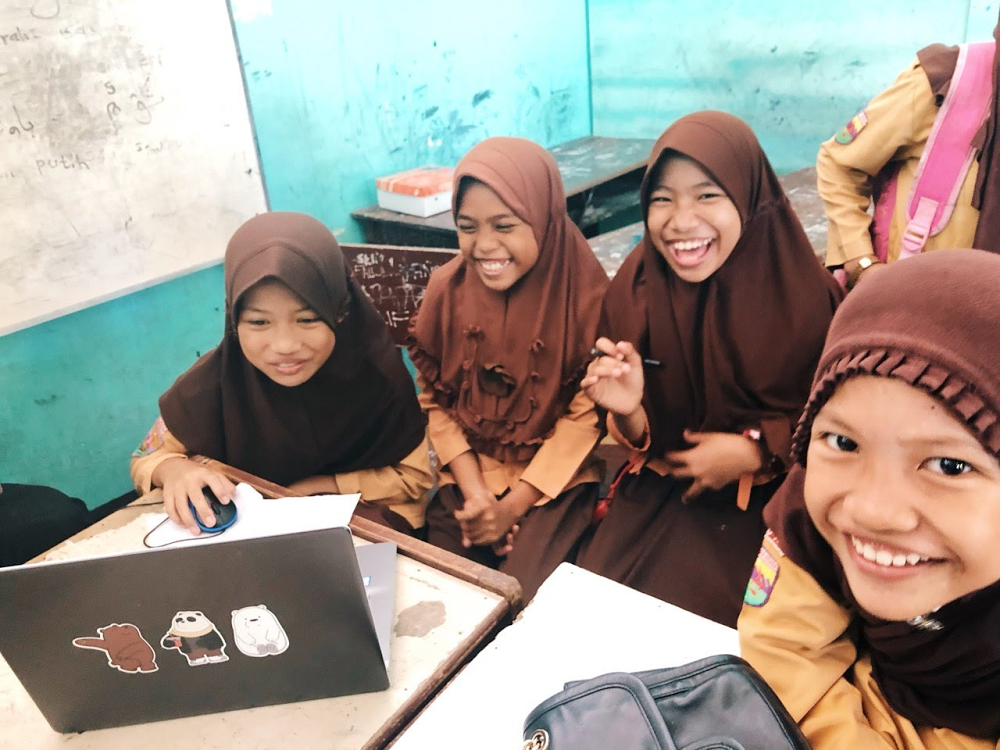 Now we're striving to create even more innovative solutions for the developing world, together with Google Maps Platform. We plan to start using the Distance Matrix API for a new carpooling service. And we're currently developing a "super app" (a platform that offers multiple solutions such as ride-hailing, paying energy bills, and buying groceries) that will deepen our creative collaboration with Google Cloud using AI and data solutions.
With Google Maps Platform with us on the ride, we're confident we'll achieve our mission of building the future of mobility in the emerging world.
For more information on Google Maps Platform, visit our website.