Drive conversions with Google Maps Platform retail solutions
The 2020 holiday season presents a unique opportunity for retailers to showcase their flexibility in adapting to shifting consumer behavior. COVID-19 has transformed how consumers shop and how retailers sell. Favoring convenience, safety, and value, consumers are more open to switching brands. Studies show that 35% of those who experienced problems in the shopping journey are less brand loyal¹. Shoppers follow a non-linear path of online search, optimizing based on product availability, stores nearby, shipping costs, and wait times, before deciding to purchase. As such, retailers are changing their standard operating procedures to match and exceed expectations for cautious consumers.
In order to increase conversions and improve bottom line, retailers need to improve the omnichannel experience as customers traverse the shopping journey from online to offline. To start, you can optimize the store locators on your site and checkout flow. We've outlined the best practices and APIs you need to build out two retail solutions–Store Locator Plus and Checkout, for your business.
Show customers the best store or restaurant to visit
Retailers can help expedite the decision making process for consumers, starting with Store Locator Plus–a set of Google Maps Platform APIs that retailers can combine to give users rich contextual information and create a consistent experience across surfaces for the best location to visit. Retailers can show a responsive list of locations, sorted by travel distance or time on a custom-styled map. Shoppers can easily view important information such as services, hours, ratings, and relevant COVID-19 operations details. By integrating familiar Google maps directly into websites, retailers can keep customers on the site and provide a consistent experience between Business Profiles on Google and their own websites.
Many customers have already started using Google Maps Platform to deliver premium retail experiences. Swisscom, a leading telecommunications company in Switzerland, took the initial step of implementing a store locator on their site as part of their omnichannel strategy. The store locator boosted Swisscom's online appointments by 25x.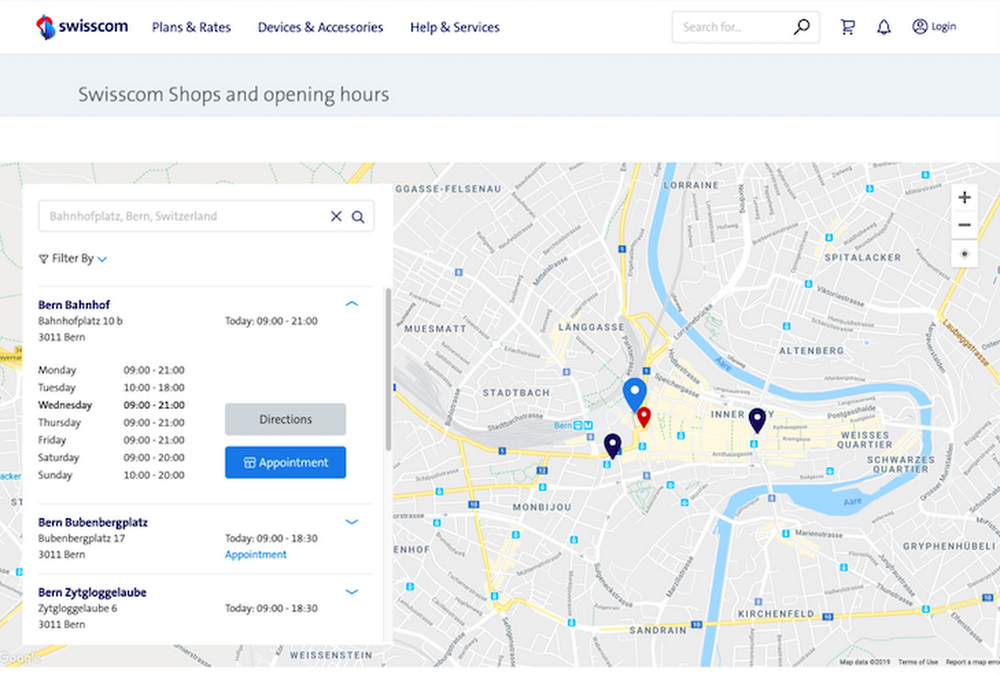 Argos, a leading retailer in the UK and a subsidiary of Sainsbury's, transformed their traditional brick-and-mortar businesses and developed state-of-the-art store locators on their website. Shoppers can use the store locator and interactive map on the Argos website to identify the best location to visit. They can also use an inventory checking feature on the product pages to find the nearest store with the items they want to pick up at their convenience. By migrating to Google Maps Platform, Argos combined online shopping with in-store convenience and effectively reduced the bounce rate on its website by 12%–translating to 4 million visits a year.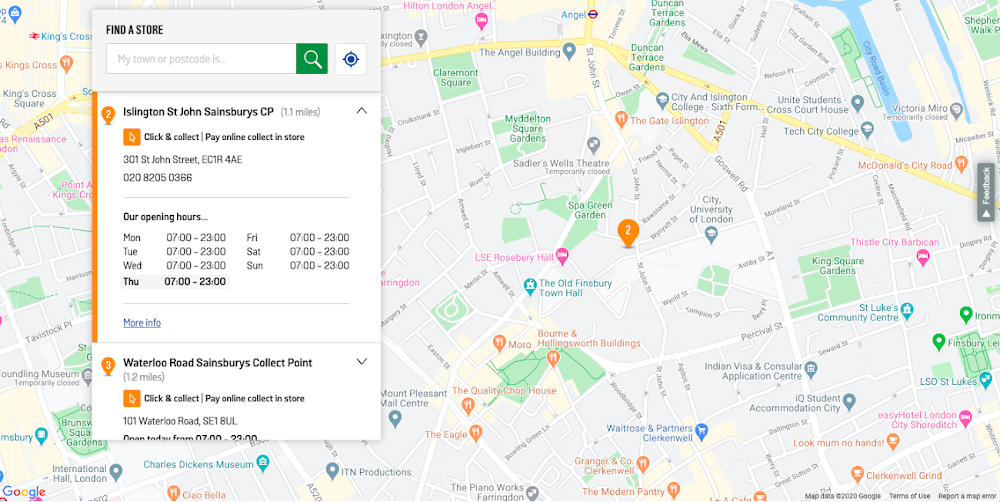 Simplify checkout and increase sales
A faster, easier checkout process can lead to increased conversions and customer satisfaction. Google Maps Platform's Checkout solution is a set of recommended APIs that will help both retailers and users validate addresses for accuracy when completing forms for billing and fulfillment (pickup or delivery). Place Autocomplete provides a 'type ahead' address prediction service, reducing keystrokes and showing suggestions in real-time. After an address is obtained from Place Autocomplete, retailers can also use the Geocoding API to provide quick visual feedback and determine the precise latitude and longitude of the user's delivery or pickup address (using Place_ID from Place Autocomplete). This can be used to display a map with a movable pin to confirm the delivery or pickup locations.
Tokopedia, a leading marketplace platform in Indonesia, improved its address completion rate by 10% since implementing autocomplete prompts in the search bar and address validation on the Tokopedia app. Failed deliveries and wrong addresses are costly. Getting addresses right upstream during the checkout flow helps accelerate entry, increase conversions, and ultimately build brand loyalty.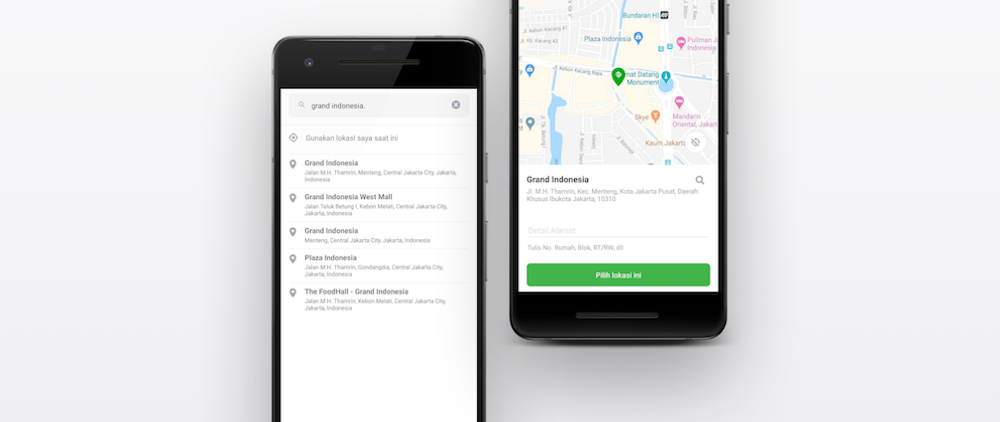 Reimagine a seamless retail experience
We've seen that digital hasn't completely replaced brick-and-mortar. Instead, it has extended the shopping experience. Geospatial services and location intelligence can augment the purchasing journey as consumers seek alternative ways to buy and acquire goods. It's up to the forward-thinking retailer to capture this opportunity and differentiate itself by creating a seamless journey that wins customer trust.
To start building your own store locator and checkout solutions, refer to our best practices guide.
For more information on Google Maps Platform, visit our website.
¹ "How has retail customer loyalty fared pre- and post-Covid shutdowns? Not well", August 3, 2020