Consumers engage with your brand across many channels, from search to display to social. However, only 17% of advertisers look at performance across these channels.1 And while search advertising will continue to make up the majority of digital ad spend this year, spending on social ads is estimated to grow. That's why we've expanded DoubleClick Search's best-in-class cross-channel reporting and optimization to include social ads. Key features include:
Automated click and view tracking
We've partnered with social marketing platforms, including 4C Insights and Smartly.io, to make integration simple. Once you connect your account, DoubleClick's view and click trackers are automatically applied. You'll be able to see your Floodlight-based conversion metrics, including visits, actions, transactions and revenue in your social reports. In the coming weeks, we'll be expanding support to include Brand Networks and Sprinklr.
Connect to top paid social marketing platforms
If you're not using a social marketing platform, you can use tracking sheets to see your social ads activity directly in DoubleClick Search.
"DoubleClick Search streamlined the process of connecting our DoubleClick click and view trackers to our social campaigns. We've saved upwards of 6+ hours a month in trafficking, while still being able to leverage attribution insights in DoubleClick Campaign Manager."

— Andi Brosseuk, Team Lead, iProspect Canada
Unified reporting across channels
See your search, social and display data all in one place. With a connected social account, your clicks, conversions, impressions and cross-channel remarketing metrics are captured together with your other channels.
Using different tracking tags across channels often results in splintered and duplicated data. To ensure you don't overvalue clicks or channels, DoubleClick Floodlight tags deduplicate conversions across search, display and social. You can also report on assisted conversions, which tells you the number of conversions that were assisted by a particular keyword or ad.
See your search, display and social data together
Unified cross-channel attribution
Assign credit to the right customer interactions across channels by using a single attribution model. Then use Smart Bidding to automatically set bids informed by your cross-channel attribution model for even better performance.
You can also include social data in your DoubleClick Campaign Manager path-to-conversion reports to understand the role your social ads play in your customers' path to purchase. For example, if you see that most of your sales happen after multiple clicks on your social ads, there might be an opportunity to refine your social ad content.
Cross-channel remarketing
Drive more conversions by creating an audience in one channel, and reaching them on another. For example, reach qualified shoppers on Google.com with an engaging search ad after they've clicked on an awareness-building social ad. You can re-engage these social audiences on both search and display.
"As an agency, we're excited to integrate our social campaigns into DoubleClick Search. The ability to share remarketing lists across channels has not only improved our performance, but also enabled our cross-channel teams to work more closely together. We're now also able to see more of the conversion path in DoubleClick Search, including the addition of social conversions into our Data Driven Attribution models."

–Beth Williams, Search Platforms Lead, Merkle Periscopix
Learn more about integrating your paid social campaigns in the DoubleClick Search Help Center.
Posted by Sriram Parameswar
Product Manager, DoubleClick Search
1 Source: Advertiser Perceptions/Google, Measurement Survey, U.S., September 2017
Read More…
English version followsLorsque nous avons tabli notre sige Londres en 2010, nous voulions faire de DeepMind le nec plus ultra de la recherche de pointe dans le domaine de lintelligence artificielle. Nous voulions galement aider la communaut de lintelligence artificielle se dvelopper. Nous avons ainsi publi des articles dans les confrences et journaux les plus slectifs (plus de 180 ce jour!) et partag nos connaissances dans ce domaine; nous avons incit nos experts enseigner dans les universits locales, et uvr avec les coles et les ONG former la prochaine gnration de scientifiques. Nous avons eu non seulement la chance de contribuer au succs scientifique du Royaume-Uni, mais avons aussi grandement bnfici de louverture et de la diversit de cette ville ainsi que de son influence culturelle. Lintelligence artificielle doit tre dveloppe en accordant la plus grande attention aux diffrents besoins de la socit et pour autant quune ville puisse runir elle seule ces conditions une capitale multiculturelle comme Londres, ma ville natale, est cet gard lendroit idal. Je suis, donc, trs heureux dannoncer notre dcision douvrir notre premier laboratoire en Europe continentale, dans une autre grande capitale culturelle et scientifique: Paris.Read More…
How did you learn to navigate the neighborhood of your childhood, to go to a friends house, to your school or to the grocery store? Probably without a map and simply by remembering the visual appearance of streets and turns along the way. As you gradually explored your neighborhood, you grew more confident, mastered your whereabouts and learned new and increasingly complex paths. You may have gotten briefly lost, but found your way again thanks to landmarks, or perhaps even by looking to the sun for an impromptu compass.Navigation is an important cognitive task that enables humans and animals to traverse, without maps, over long distances in a complex world. Such long-range navigation can simultaneously support self-localisation (I am here) and a representation of the goal (I am going there).In Learning to Navigate in Cities Without a Map,we present an interactive navigation environment that uses first-person perspective photographs from Google Street View,approved for use by the StreetLearn project and academic research, and gamify that environment to train an AI. As standard with Street View images, faces and license plates have been blurred and are unrecognisable. We build a neural network-based artificial agent that learns to navigate multiple cities using visual information (pixels from a Street View image).Read More…
Through a humans eyes, the world is much more than just the images reflected in our corneas. For example, when we look at a building and admire the intricacies of its design, we can appreciate the craftsmanship it requires. This ability to interpret objects through the tools that created them gives us a richer understanding of the world and is an important aspect of our intelligence.We would like our systems to create similarly rich representations of the world. For example, when observing an image of a painting we would like them to understand the brush strokes used to create it and not just the pixels that represent it on a screen.In this work, we equipped artificial agents with the same tools that we use to generate images and demonstrate that they can reason about how digits, characters and portraits are constructed. Crucially, they learn to do this by themselves and without the need for human-labelled datasets. This contrasts with recent research which has so far relied on learning from human demonstrations, which can be a time-intensive process.Read More…
In May, Europe's new General Data Protection Regulation (GDPR) comes into effect. Google is committed to complying with the GDPR, and in preparation, we've been working with our customers and partners to inform them about changes we're making to our policies across our various products.
Today we're informing advertisers and publisher partners about changes to our ad policies. Google already requires publishers and advertisers using our advertising services to get consent from end users to use our services, as required under existing EU law. However, the GDPR will further refine these requirements.
To comply, we will be updating our EU consent policy when the GDPR takes effect and the revised policy will require that publishers take extra steps in obtaining consent from their users. Before May, we will launch a solution to support publishers that want to show non-personalized ads, and we are working with industry groups, including IAB Europe, to explore proposed consent solutions for publishers.
We're aware that our customers and partners – European and international – have significant obligations under these new laws, as does Google. Publisher and advertiser partners can expect further updates as we approach the date when GDPR takes effect.
Posted by Carlo D'Asaro Biondo
President, EMEA Partnerships
Read More…
Deep neural networks are composed of many individual neurons, which combine in complex and counterintuitive ways to solve a wide range of challenging tasks. This complexity grants neural networks their power but also earns them their reputation as confusing and opaque black boxes.Understanding how deep neural networks function is critical for explaining their decisions and enabling us to build more powerful systems. For instance, imagine the difficulty of trying to build a clock without understanding how individual gears fit together. One approach to understanding neural networks, both in neuroscience and deep learning, is to investigate the role of individual neurons, especially those which are easily interpretable.Our investigation intothe importance of single directions for generalisation, soonto appear at the Sixth International Conference on Learning Representations (ICLR), uses an approach inspired by decades of experimental neuroscience exploring the impact of damage to determine: how important are small groups of neurons in deep neural networks? Are more easily interpretable neurons also more important to the networks computation?Read More…
Android Wear was founded on the belief that wearable technology should be for everyone, no matter what style you wear on your wrist or what phone you have in your pocket. Since then, we've partnered with top watch and electronics brands to create more than 50 watches to help you manage your fitness, connect with the people who matter most, and show you the information you care about. The best part: We're just scratching the surface of what's possible with wearables and there's even more exciting work ahead.
As our technology and partnerships have evolved, so have our users. In 2017, one out of three new Android Wear watch owners also used an iPhone. So as the watch industry gears up for another Baselworld next week, we're announcing a new name that better reflects our technology, vision, and most important of all—the people who wear our watches. We're now Wear OS by Google, a wearables operating system for everyone.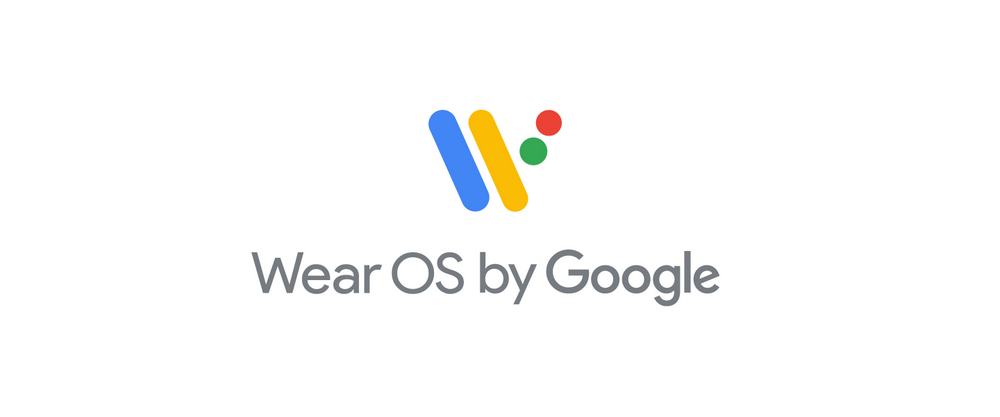 You'll begin to see the new name on your watch and phone app over the next few weeks.
The way we watch TV has fundamentally changed. The popularity of on-demand and over-the-top streaming services, the proliferation of devices, and the availability of more high-quality content means that we're able to watch wherever, whenever and however we want.
While this is great for consumers, it can create complexity for marketers. But there is also opportunity — you can now use advanced data and automated technology to more effectively reach audiences wherever they are choosing to watch.
We've launched a new guide for marketers that is all about that opportunity. Learn what TV and video viewing behavior looks like in today's world and get recommendations for how to apply data and automated technology to reach viewing audiences more effectively.
Then, get started today with our 10 best practices for improving your DoubleClick brand campaigns.
Posted by Becky Chappell
Product Marketing Manager
Read More…
I like to take things slow. Take it slowly and get it right first time, one participant said, but was quickly countered by someone else around the table: But Im impatient, I want to see the benefits now. This exchange neatly captures many of the conversations I heard at DeepMind Healths recent Collaborative Listening Summit. It also represents, in laymans terms, the debate that tech thinkers and policy-makers are having right now about the future of artificial intelligence.The Collaborative Listening Summit brought together members of the public, patient representatives and stakeholder, and was facilitated by Ipsos MORI. The objective of the Summit: to explore how principles, co-created in earlier events with the public, patients and stakeholders, should govern DeepMind Healths operating practices and engagement with the NHS. These principles ranged from the technical for example, how evidence should inform DeepMinds practice to the societal for example, operating in the best interests of society.The challenge of how technology companies and the NHS should interact has had many of us, including myself, cautious about the risk of big technology firms leveraging their finance and power over an NHS that is under seemingly endless pressure.Read More…
While we all tuned in to see who would win gold at the Winter Olympics in PyeongChang, our teams multitasked and brought new updates to G Suite. Here's a look at what happened in February (and okay, a final list of Olympic winners, too.).
We announced even more intelligent, connected tools
We can't say it enough. To stay competitive, your business can't afford to rely on decades-old legacy systems. SaaS tools—ahem, G Suite—make it easier for you to align teams, make decisions faster and to skip repetitive, manual tasks. And even better: you can do it all from one place.
This month, we highlighted new, intelligent updates in G Suite to help teams accomplish more: Hangouts Chat is available, Calendar will use artificial intelligence (AI) to suggest the best conference room for you and Quick Access in Docs will intelligently suggest files to help you build out more useful materials like it does in Drive.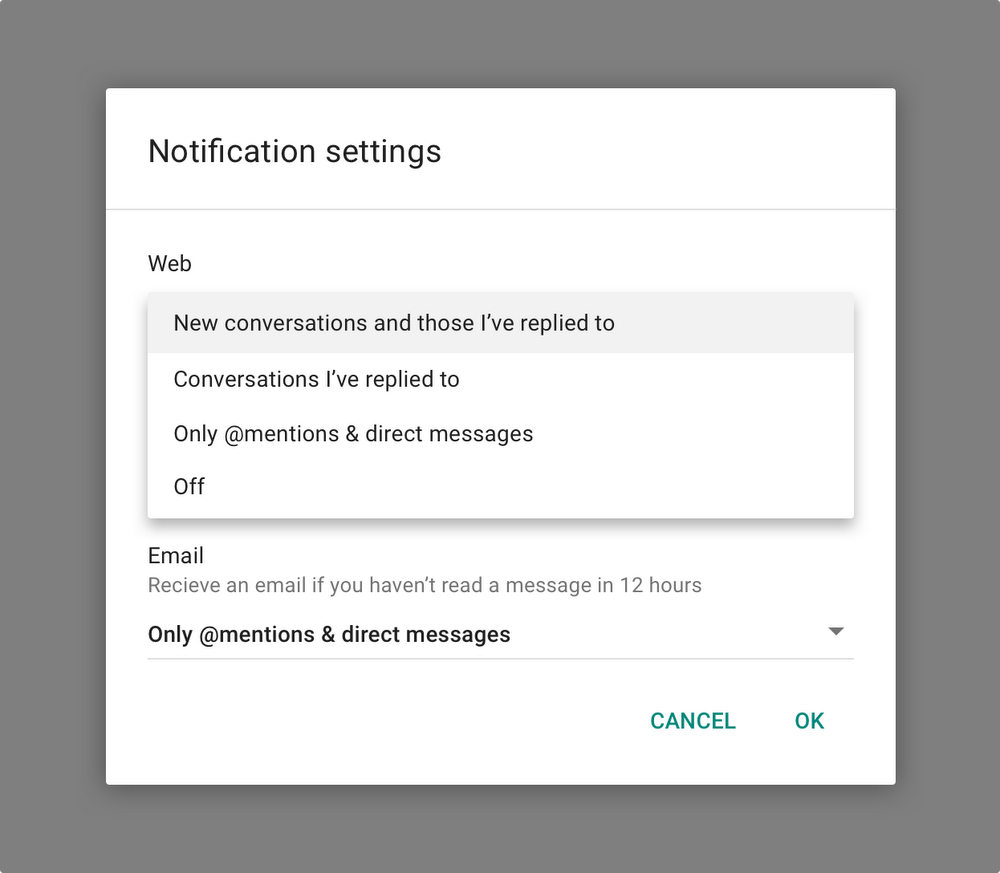 Now that Chat is available, you can start using it with your team to move projects forward. First thing's first. Set up your notifications.
Go to the cog wheel at the top right of your Chat screen (chat.google.com) and select "Notification settings" to specify when and where you receive notifications on web and mobile. Choose the down arrows and select the option that's right for you. In that same window, you can also decide whether you want to be notified by email. Once you've picked your preferred settings, click "ok."
Here are more tips on how to use Chat.

→ It's now possible to comment on Microsoft Office files stored in Google Drive, just like you do in Docs. Comment, assign tasks or mention coworkers on Office files, PDFs and images within the Drive preview pane. Dive straight into collaborating with clients or coworkers in real-time, no matter the file.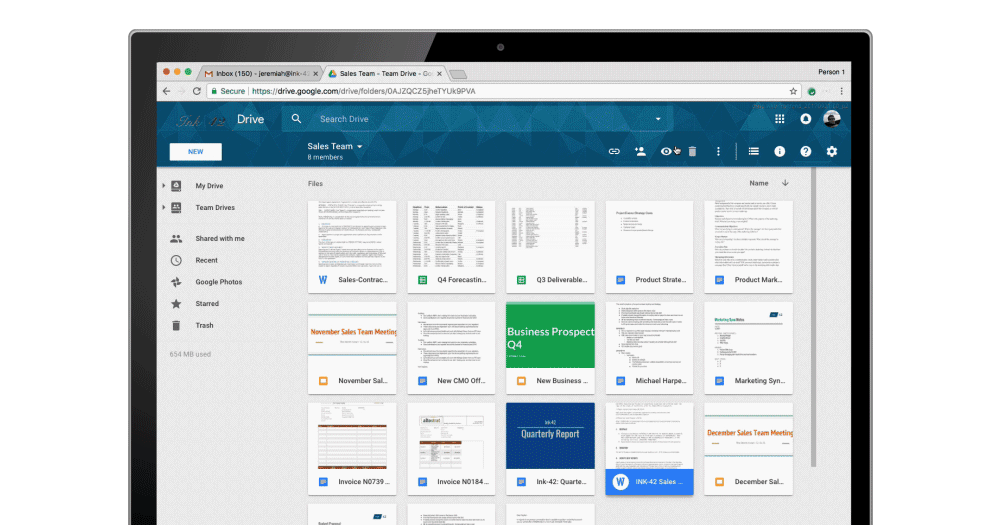 → We're making it easier for developers to create more engaging email experiences for their users using Accelerated Mobile Pages (AMP)—stuff like RSVPing to events, scheduling appointments or filling out questionnaires directly in email. Developers can sign up here for preview access.
→ Jamboard is coming to the European Union next month. Welcome to the Jam-fam, Republic of Ireland, The Netherlands, Denmark, Sweden, Norway, France, Spain and Finland.
→ Speaking of jamming, we also added AI-powered AutoDraw to Jamboard. This new drawing tool auto-detects what you sketch in Jamboard and pairs it with suggested images. Great for creative teams or students (or if drawing isn't your best talent).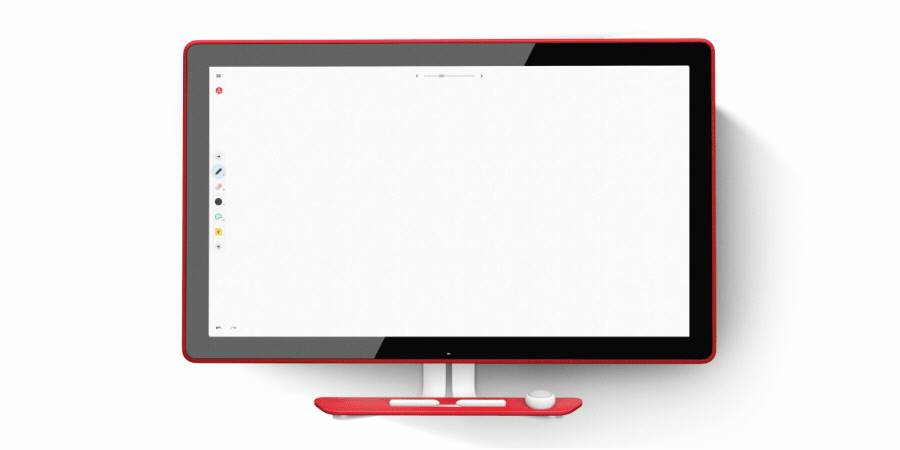 → Now you can email coworkers within Team Drives. Click the drop-down menu next to your Team Drives name and select "Email members." Don't worry, it's easy to customize who gets your email and who can access what files. Learn more.
Here's a full list of product news (PDF version). See you next month.