Today's workplace is vastly different than it was 30 years ago. It used to be that a business could rely on a single team in a single location to get things done. These days, business is more diverse, dynamic and distributed than ever before. Decisions have to be made fast, teams need to align quickly and time can't be wasted on repetitive, manual tasks. Consequently, companies that rely on decades-old, legacy work systems may find they aren't agile enough to compete and stay relevant.
Imagine that your team needs to close a major sales deal. Stakeholders in multiple locations have to be consulted on the strategy. Customer needs have to be identified, a winning pitch must be drafted and the entire team must align on the right pricing approach—all before the end of the quarter.
G Suite makes this possible. It transforms the way teams collaborate, with intelligent tools that help them solve problems faster and focus their time on work that matters. Today, we're announcing new, intelligent updates to G Suite to give businesses even more ways to manage projects—like closing a sales deal or bringing a new product to market—from one place.
Use a new, centralized platform to stay aligned on projects and make decisions quicker.
Available today, Hangouts Chat makes it easy to collaborate efficiently so teams can make faster decisions. With team chat rooms and threaded conversations, powerful search functionality and intelligent bots that connect workflows and speed up tasks (even with 3rd party apps), you can work on projects from one spot—like opening a new store location or launching an advertising campaign. Chat has deep integrations with other G Suite apps like Google Drive, Calendar and Hangouts Meet, and built-in security to meet retention, eDiscovery and regulatory/compliance needs for enterprises. Read more about Hangouts Chat or learn how you can build your own bots.
Spend less time setting up meetings and more time accomplishing goals.
We want to make it simple to manage meetings, which is why we've built tools to help you surface conference room information and find times to meet. In the coming months, Calendar will use artificial intelligence to automatically suggest rooms for you to book. And because they'll be optimized for each attendee based on their building and floor location, previous booking history, audio/video equipment needs and room capacity requirements, you can feel confident that you're booking the right space for your team to be productive.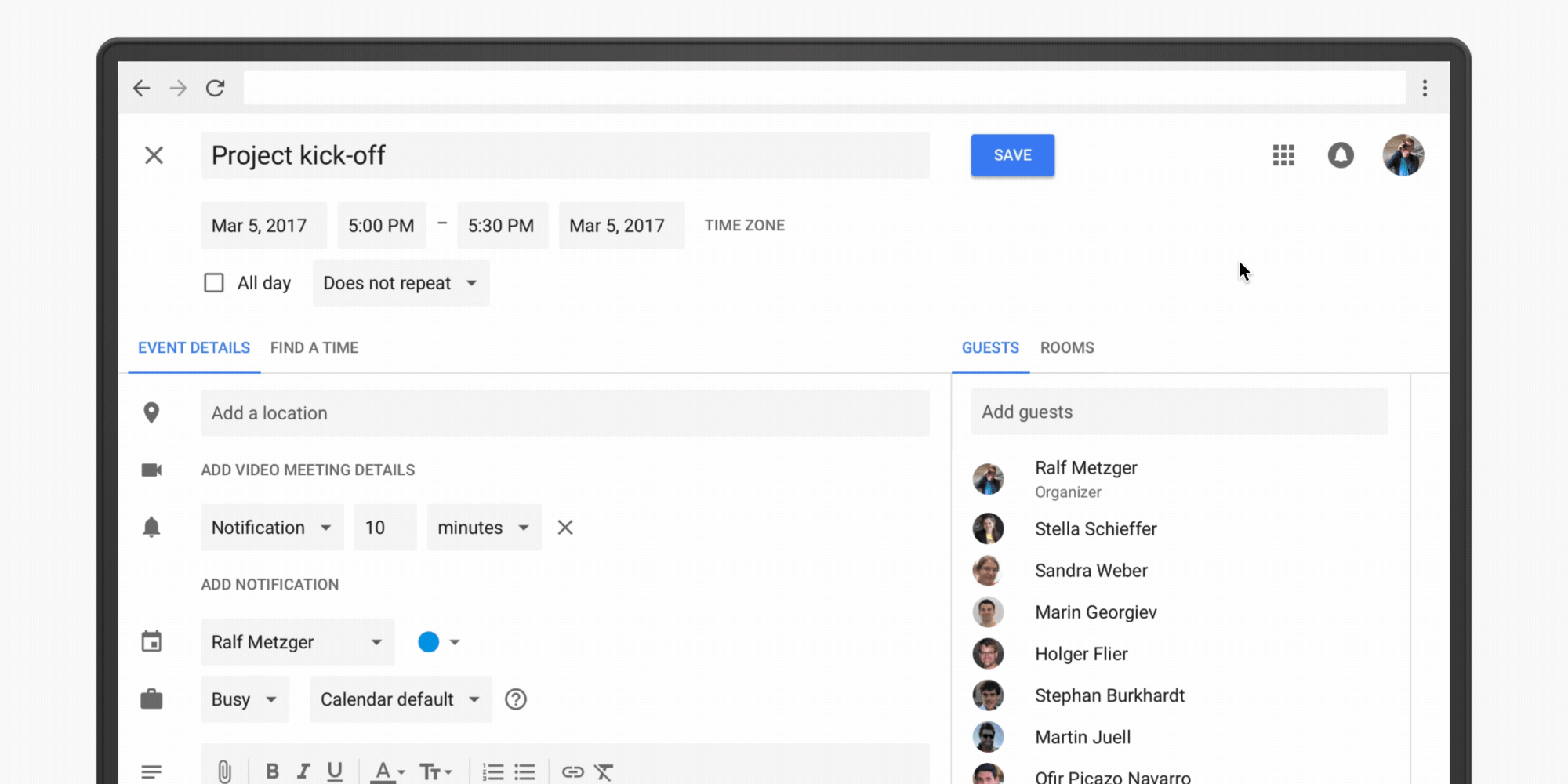 Solve problems face-to-face with teammates over video, right away.
Sometimes it's best to jump into an online meeting face-to-face with colleagues so you don't hold up progress. Now, your team can quickly transition from a conversation in Chat and join a Hangouts Meet video conferencing meeting with just a few clicks.
Spend less time searching for the right documents and more time crafting ideas.
Today, we're bringing Quick Access to Docs to help teams focus their time on work that matters (similar to Quick Access in Drive). Quick Access uses artificial intelligence to suggest relevant files based on signals like Drive activity and information in your documents, so you can work with the most up-to-date information and create new material quickly. Let's say your global marketing team needs a central project plan; the team can start a Doc and use Quick Access in the Explore panel to find information from related files and add it into the plan quickly.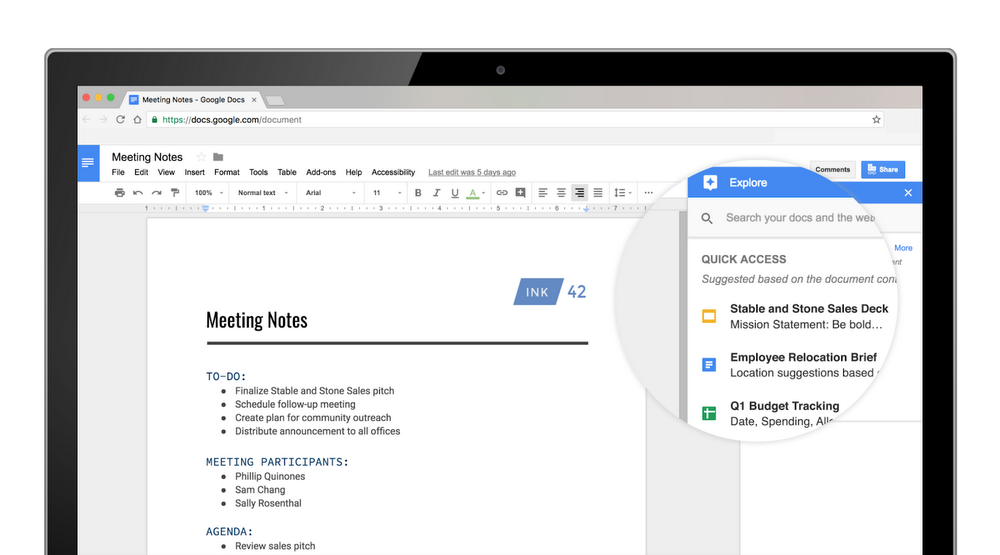 To stay relevant, businesses must transform how they operate. Try today's updates in G Suite and empower your teams to work better together.
Getting children (and adults) to tidy up after themselves can be a challenge, but we face an even greater challenge trying to get our AI agents to do the same. Success depends on the mastery of several core visuo-motor skills: approaching an object, grasping and lifting it, opening a box and putting things inside of it. To make matters more complicated, these skills must be applied in the right sequence.Control tasks, like tidying up a table or stacking objects, require an agent to determine how, when and where to coordinate the nine joints of its simulated arms and fingers to move correctly and achieve its objective. The sheer number of possible combinations of movements at any given time, along with the need to carry out a long sequence of correct actions constitute a serious exploration problemmaking this a particularly interesting area for reinforcement learning research.Techniques like reward shaping, apprenticeship learning or learning from demonstrations can help with the exploration problem. However, these methods rely on a considerable amount of knowledge about the taskthe problem of learning complex control problems from scratch with minimal prior knowledge is still an open challenge.Our new paper proposes a new learning paradigm called Scheduled Auxiliary Control (SAC-X) which seeks to overcome this exploration issue.Read More…
At Google, we believe in technology's ability to unlock creativity and create opportunity, but it's our duty to equip our users with the tools and resources to make safe choices online.
Last year, we surveyed more than 200 teachers in the UK to learn about their experience with online safety in the classroom. We found that teachers believe children should start learning about online safety at age seven, and 99% of the teachers we spoke to felt that online safety should be part of the curriculum. More than one in three teachers also reported that they'd witnessed an online safety incident (sharing personal information or cyberbullying, for example) in their classroom.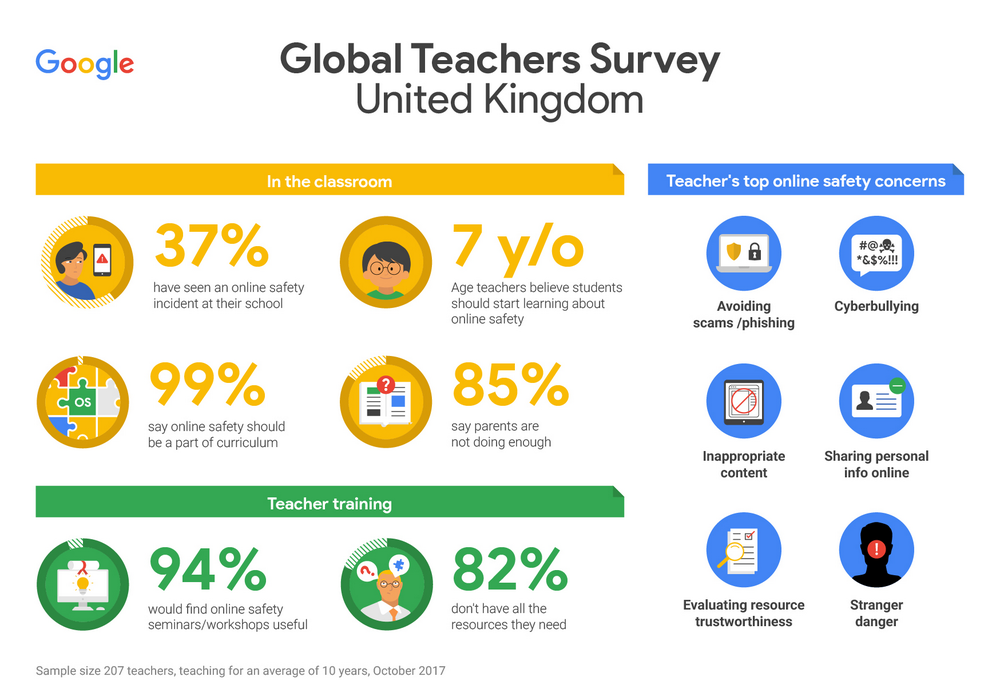 However, the majority of the teachers we spoke to said they didn't feel they had the necessary resources to teach online safety to their students.
To help teachers empower their students to navigate the online world safely, today we're launching our Be Internet Legends and Be Internet Citizens educational programs. We'll visit primary and secondary schools across the UK where we'll train 60,000 young people face-to-face through assemblies and workshops, and aim to reach one million young people through our free training resources created for teachers and youth workers. Both programs have been awarded the Quality Mark of accreditation by the PSHE Association, the national body for Personal, Social and Health Education in the UK.
Be Internet Legends
In partnership with family internet safety experts at Parent Zone, we created the Be Internet Legends program for Key Stage 2 primary school students to help them be safe, confident explorers of the online world. And UK primary school teachers can download or order their free Be Internet Legends teaching resources packs to bring the program to their classrooms. Vicki Shotbolt, CEO of Parent Zone says, "We're delighted to be working with Google on Be Internet Legends because we know how important it is to provide children with the knowledge they need to stay safe online and we have to inspire them to want to act on that knowledge."
Be Internet Citizens
Be Internet Citizens, which is part of YouTube Creators For Change, teaches 13-15 year olds media literacy, critical thinking and digital citizenship with the aim of encouraging them to have a positive voice online. Created in partnership with the Institute for Strategic Dialogue (ISD), the program empowers children to produce online content to express their identities, share their stories, make social impact, and bring communities together. "We're incredibly excited to be working with Google to scale Be Internet Citizens in 2018," says ISD CEO Sasha Havlicek. "As online spaces play an increasingly vital role in our social, cultural and political lives, it is vital young people feel confident to make their voices heard, stay safe and play a positive role as digital citizens."
Starting next week, our teams are excited to hit the road visiting schools across the UK.
Were excited to announce a medical research partnership with the US Department of Veterans Affairs (VA), one of the worlds leading healthcare organisations responsible for providing high-quality care to veterans and their families across the United States.This project will see us analyse patterns from historical, depersonalised medical records to predict patient deterioration.Patient deterioration is a significant global health problem that often has fatal consequences. Studies estimate that 11% of all in-hospital deaths are due to patient deterioration not being recognised early enough or acted on in the right way.Alongside world-renowned clinicians and researchers at the VA, we are analysing patterns from approximately 700,000 historical, depersonalised medical records in order to determine if machine learning can accurately identify the risk factors for patient deterioration and correctly predict its onset.Were focusing on Acute Kidney Injury (AKI), one of the most common conditions associated with patient deterioration, and an area where DeepMind and the VA both have expertise. This is a complex challenge, because predicting AKI is far from easy. Not only is the onset of AKI sudden and often asymptomatic, but the risk factors associated with it are commonplace throughout hospitals.Read More…
Regions across Europe have changed throughout the decades, and so has the local job market. Technology companies can help address the challenges brought on by this change: through training people in digital skills, improving connectivity and by continuing to build large-scale data center facilities across Europe. To explore the impact of these data centers, we hosted an event, "Global technology, local jobs," along with Debating Europe, today in Brussels.
At this event we heard from EU Commissioner for Regional Policy Corina Crețu, regional development experts, and the consultancy Copenhagen Economics, who just published new research (commissioned by Google) on how investment in data centers, renewable energy and fiber is impacting Europe's regions.
Since 2007, Google has spent EUR 3.2 billion on constructing and operating data centers in Saint-Ghislain-Mons, Belgium; Hamina-Kotka, Finland; Dublin, Ireland; and Eemshaven, Netherlands. We've also spent EUR 1.1 billion on European fiber networks to connect them, and thanks to signing power purchase agreements, enabled EUR 1 billion investment in renewable energy projects.
Copenhagen Economics crunched the numbers on what this means for citizens, and found that Google's data center and fiber investments have supported economic activity in Europe by EUR 5.4 billion in gross domestic product in total for the 10-year period from 2007 to 2017. Those same investments supported full-time 6,600 jobs per year on average over the decade, with a significant number of those jobs related to construction, with at peak moments more than 1,500 workers a day working on building one site. You can read the whole report on our data center site.
Moreover, when Google grows, these communities grow—we support and work with local business, education, social enterprises and culture. At today's event, Matt Brittin, Google's president for Europe, the Middle East and Africa, shared the story of Frederic, who works in our Saint-Ghislain-Mons data center in Belgium. He grew up in Quievrain, studied in Mons, lives with his wife and children nearby and recently oversaw the construction of a new solar facility at the site—the second largest in Wallonia—which was built by a local firm.
"I'm sharing Frederick's story because it demonstrates one of the things that make me proudest about our data centers," Matt told attendees. "The impact they have on the people who work in and around them. This is about investing in real people and communities to help build a better future for everyone."
Frederic's story is far from unique. Google currently employs thousands of people across Europe, the Middle East and Africa, in 35 countries, 56 offices and speaking 67 different languages. And that local presence makes all the difference, as Copenhagen Economics discovered. "A large and well-known company like Google investing in a region can influence others to to do so as well, as they can tap into existing talent, suppliers and resources. As European Commissioner Corina Crețu said at the event, "It's not true that automation only causes job losses—it is also important to highlight that tech can bring jobs and help local communities."
Google is committed to Europe, and we want to do more support communities like the 4,400 children who have received coding and robotics lessons through Hanze University of Applied Sciences in Groningen, near our Eemshaven data center, thanks to our community grants program. And there are many more stories from community members near our data centers about their experiences of having Google in their backyard.
The Digital Single Market is essential in order for everyone in Europe to harness the benefits of tech. We look forward to the innovations that will be encouraged by its completion, and will continue our work to reinvigorate and invest in regions across the continent.
Valentine's Day is just around the corner, which means love is in the air—and with Google Photos, there are a few ways you can get creative and share your memories with all of your loved ones.
Introducing create-your-own themed movies
Beginning today, you can turn your photos into themed movies via the app or the web. A themed movie brings together photos about a loved one or an important event, and expertly edits them together and sets them to music. You might have seen Google Photos automatically create these movies for you before—but now, you have the ability to create one whenever you want. With a range of themes, from "They Grow Up So Fast" to the feline favorite "Meow Movie," it's the perfect way to celebrate all of your favorite people, furry friends, and treasured moments.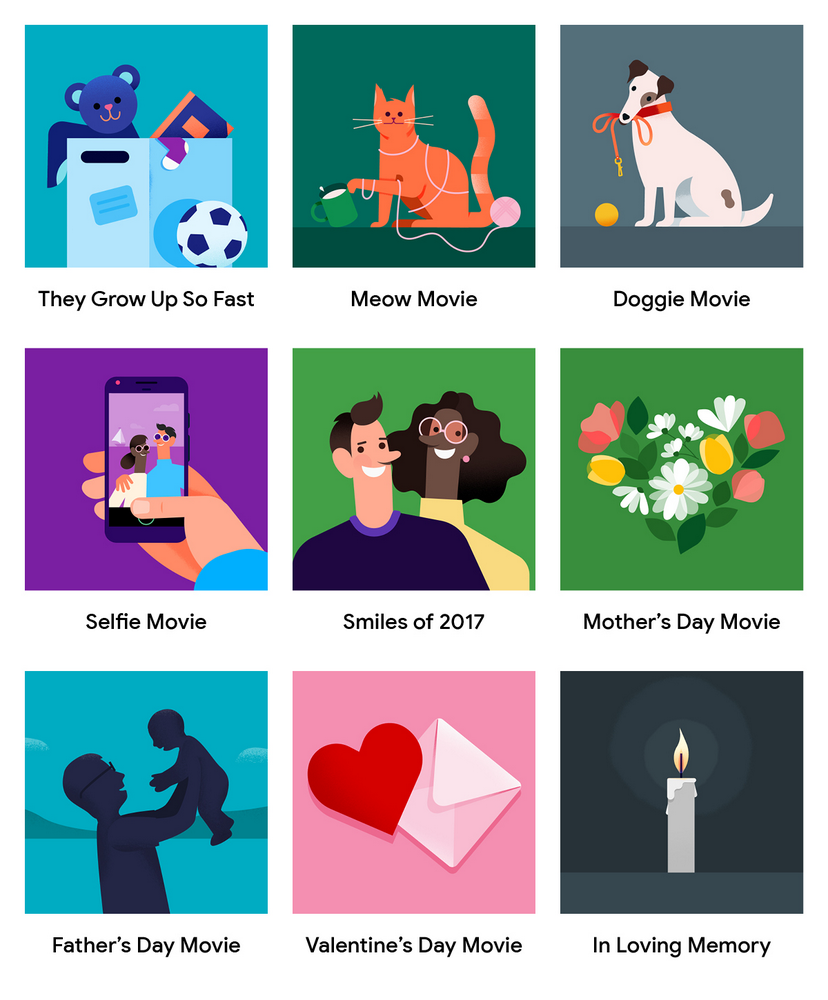 And in honor of Cupid, we even have a Valentine's Day themed movie for you and your sweetheart.
Making a themed movie is simple: just open the Google Photos app, go to the Assistant tab, and tap Movie to get started. You can also just visit this link. After you've chosen your theme and the people (or pets) who will star in the movie, you're ready to go. We'll use machine learning to select photos based on your choices, add a soundtrack and produce a custom movie just for you. If you want to tweak the result, you can take a seat in the director's chair and edit your movie with the movie editor in the iOS or Android app. These themed movies are rolling out in most countries today, and more movie themes will continue to rollout throughout the year.
Make a photo book for that special someone
If you're in the US or Canada and looking for a thoughtful way to show someone you care, you can also create a photo book in just minutes from your computer or phone. In need of some creative inspiration? You may see suggested photo books based on your best shots from a trip or period of time. With books starting at just $9.99, they're a great gift for anyone, from your Galentine to your dad. If you're in the US, order your photo book with priority shipping by 11:59pm PT on February 7th (that's today!) to receive it by February 14th.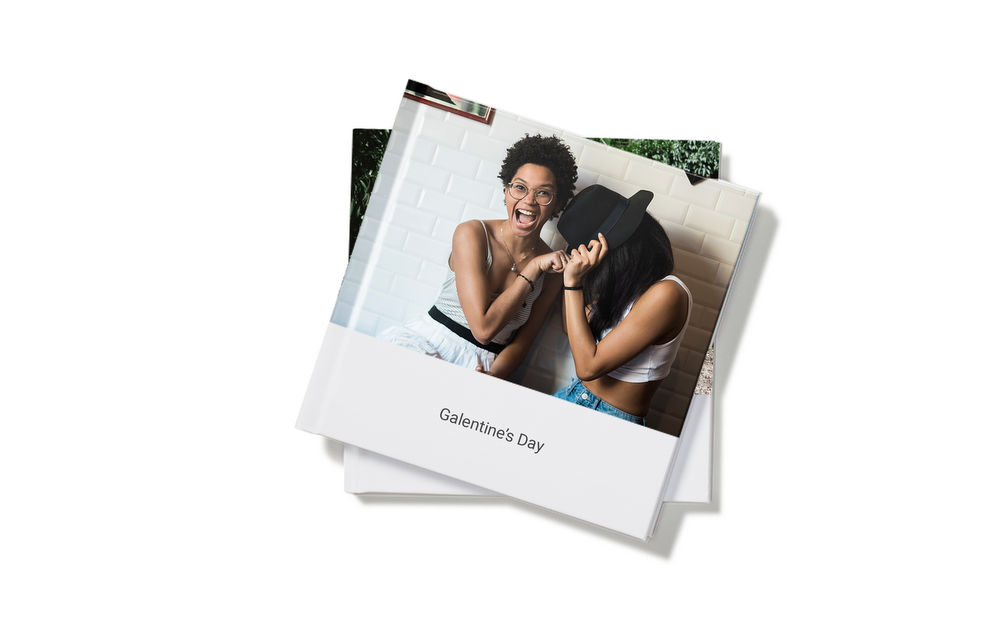 Share the love with your library
All year long, you can make it easy to share the moments that matter with the people that matter. That's where shared libraries from Google Photos come in. This feature allows you to effortlessly and automatically send and receive photos with the important people in your life—like all of the pictures of your daughter with her grandparent or with your partner. To get started, tap the menu bar in the top left, then "Add partner account." Exactly what you share is up to you, so you can share your whole library, or you can choose to share only photos of specific people, or from certain dates.
Still need to get into the Valentine's Day spirit? Try searching your gallery for "hug," "kiss," or even
to find a few photos that will melt your heart.
Google Drive makes it easy to store and share files in the cloud so you can collaborate securely with your teams and clients while on the go. And we understand that teams work with all kinds of files and tools to get things done. Starting today, we're making it possible to comment directly on more file types including Microsoft Office files, PDFs and images—without having to convert them into Docs, Sheets or Slides.
When you're collaborating with an external agency, negotiating a contract with a client or coordinating a sales agreement with a supplier, chances are you're dealing with multiple file formats. With this update, you can now comment on those files in Drive the way you're used to in Google Docs. In the Drive preview pane, comment, assign tasks, or mention coworkers and the people you work can reply back, even if they're not using G Suite. Let's say your coworker opens a file on her Windows laptop using MS Word, she will see your comment in the file and can reply right from there.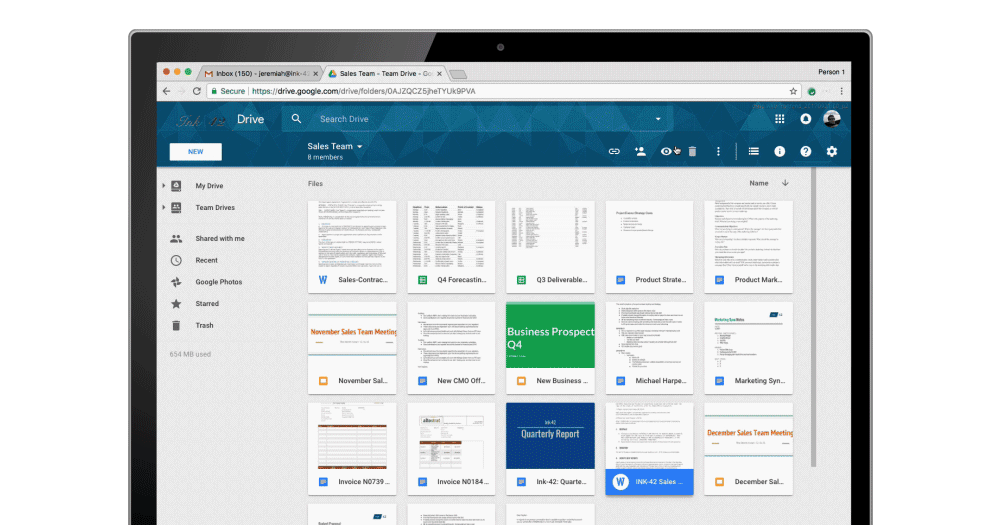 With commenting in Drive preview, you won't need to open up other tools to complete tasks. Instead, open Microsoft Office files, like Word, Excel and PowerPoint, in Drive preview and give feedback in comments then get back to work.
AODocs, a company that helps enterprises replace their legacy document management applications and automate business processes integrated with Drive, has been testing the new Drive commenting feature for the past few months. As AODocs helps companies transition from legacy systems, they often collaborate across various licensed software.
"We frequently use the comments feature in Google Docs and Slides when preparing specification documents, reviewing project proposals and creating marketing materials," says Stéphane Donzé, chief executive officer and founder of AODocs. "With commenting in Drive Preview feature, we can now extend the same collaboration, review and validation processes to Microsoft Office Applications, images and PDFs."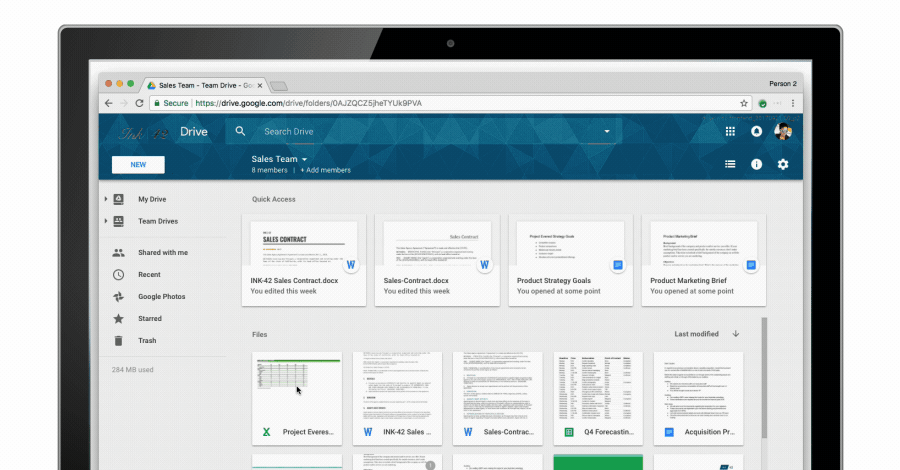 The ability to comment in Drive preview mode is just one example of interoperability between G Suite and Microsoft Office products. You can also use a Drive plug-in for Outlook to make it easier to insert files stored in Drive to an Outlook email and save incoming attachments to your Drive from Outlook. Our help center has more specifics on how to enable the plug-in for admins.
Of course, you can also convert Microsoft Office files into Docs, Sheets or Slides. In Google Drive, right click on an Office file and click Open. Then select Docs, Sheets or Slides. Lastly, you can choose to edit Microsoft files without converting them fully using Office Compatibility Mode (OCM).
With G Suite, you can work the way you're used to working. Get started.
With DoubleClick's Programmatic Guaranteed solution, advertisers and media owners can transact both reservation and open auction media buys programmatically, using a single platform. This means advertisers get one view of all their buys across a campaign, allowing them to more effectively control reach and frequency so they get better results. And advertisers and media owners each benefit from a simpler and more efficient workflow.
We worked with Nielsen and the Boston Consulting Group (BCG) to quantify the benefits of this technology for advertisers, agencies and media owners.
Across 10 global campaigns, we found that the consolidated ad buying approach offered by Programmatic Guaranteed drove an 11% increase in reach efficiency. This means that marketers in the Nielsen study reached 11% more unique consumers — without increasing their campaign investment — when using Programmatic Guaranteed, compared to a siloed approach where reservation and open auction buys were managed separately.1
Buyers and sellers also save significant time when using Programmatic Guaranteed: from insertion order to billing, agency marketers in the BCG study spent 30% less time on set-up and ongoing management of campaigns compared to traditional reservations. Media owners in the BCG study spent 57% less time on set-up and ongoing management of Programmatic Guaranteed campaigns compared to traditional reservations.2
To learn more about the results, make sure to download the full report.
1 Results based on a Google commissioned study conducted by Nielsen. The siloed media buying portion of the test reached on average 322,575 unique consumers for each million impressions compared to the consolidated media portion that reached 359,617 unique consumers.
2 Results based on Google commissioned study conducted by The Boston Consulting Group, "A Guaranteed Opportunity in Programmatic", February, 2018.
Posted by Andrea Vassalli
Product Marketing Manager
Read More…
Deep Reinforcement Learning (DeepRL) has achieved remarkable success in a range of tasks, from continuous control problems in robotics to playing games like Go and Atari. The improvements seen in these domains have so far been limited to individual tasks where a separate agent has been tuned and trained for each task.In our most recent work, we explore the challenge of training a single agent on many tasks.Today we are releasing DMLab-30, a set of new tasks that span a large variety of challenges in a visually unified environment with a common action space.Training an agent to perform well on many tasks requires massive throughput and making efficient use of every data point. To this end, we have developed a new, highly scalable agent architecture for distributed training called Importance Weighted Actor-Learner Architecture that uses a new off-policy correction algorithm called V-trace.DMLab-30DMLab-30 is a collection of new levels designed using our open source RL environment DeepMind Lab. These environments enable any DeepRL researcher to test systems on a large spectrum of interesting tasks either individually or in a multi-task setting.Read More…