With the Big Game around the corner, brands will soon be debuting their highly anticipated 2018 TV spots. In recent years, we've seen marketers adopt a number of strategies across TV and digital to drive brand awareness around the event, from uploading their videos early to YouTube to promoting mobile apps and social hashtags in their commercials during the game.
Today, we're introducing two new features in DoubleClick Bid Manager that help marketers effectively coordinate their TV and digital campaigns and ensure their message lands during big cultural and real-world moments.
Sports fans are engaging across screens
Cross-screen brand strategies are critical to success, because today's sports fans are engaging with content across devices more than ever. In a recent study, Ipsos found that 80% of sports viewers say they use a computer or smartphone while watching live sports on TV, to do things like searching for player stats and live scores, messaging other fans, and watching related videos. 1
To reach a broad, engaged audience of sports fans, marketers need to complement their live TV commercials with coordinated messages across digital devices.
Reach audiences around real-world events
Real-time triggers is a new, easy-to-use workflow now available as a beta* in DoubleClick Bid Manager. It allows advertisers to activate display and video campaigns in real-time, based on pre-defined "triggers" or moments that correspond with an event on live TV or in the real world.
Brands define the triggers they care about in Bid Manager and then specify which ad creative they want to go live immediately following that event. For example, during a live televised event, an advertiser might trigger digital video ads to serve right after their commercial airs on TV. These ads could promote a lower-funnel action like an app download or a store visit, or they could promote the new spot that just aired and drive people to watch it again on YouTube. In this way, the brand can extend the reach and impact of their TV campaign by bringing their message to sports fans who may be engaging on second-screen devices.
The real-time triggers workflow makes event-based campaigns scalable and easy to build: set campaigns up ahead of time by selecting the trigger type, defining the moments you care about, and specifying the ads you'd like to serve following that trigger. Bid Manager will then serve your ads automatically when your defined moment occurs.
Key to this new capability is that it's nearly instantaneous from the time the moment occurs to the time your campaign goes live — we've gotten our serving speed down to just a few seconds so you can provide true real-time coordination between live events and digital campaigns.
In addition to live TV data, we've integrated weather data so that advertisers can serve ads based on real-time weather parameters (e.g. when it starts to rain, serve ads for umbrellas). We'll also be launching sports triggers so that advertisers can serve ads based on real-time occurrences in sporting events (e.g. when a player scores in the game, immediately serve congratulatory ads across devices). This will be particularly useful for all the exciting sports events happening this year.
Measure traditional TV campaigns alongside your digital reporting
Real-time coordination of TV and digital campaigns is important for reaching audiences across screens. But it's also important for buyers to be able to measure their TV campaigns alongside their digital ones.
Access to TV metrics can help digital buyers better understand how TV dollars are working to reach their audiences. They can then use these insights to better plan and coordinate their digital campaign budgets and tactics.
We're giving digital buyers access to linear TV campaign data directly in Bid Manager, through a new reporting dashboard called TV Ad Explorer (available in beta*). This launch builds on our efforts to make linear TV buying and impact-based measurement available in Bid Manager.
With TV Ad Explorer, you can immediately begin to explore the metrics from your recent TV campaigns, whether you bought the media through Bid Manager or not. Google collects minute-by-minute ad airings data from standard broadcast sources and partners in a privacy-safe way. This data enables advertisers to see airings data as soon as a day after airing, as well as measure the reach of their TV ads by daypart, demographics, genres, networks and shows.
TV Ad Explorer can help answer questions such as "Did my TV campaign deliver against the intended target?" and "On which shows or content did my TV campaign index heavily?" Brands can use the answers to these questions to inform their digital campaign tactics. Brands can also look at their TV campaign performance around big events from previous years and use those insights to inform creative and media decisions around the same events in the future.
In addition to standard TV metrics, digital metrics such as Brand Interest (the change in volume of searches for a brand after an ad airs) will be incorporated into TV Ad Explorer to provide additional information for buyers to measure the impact of their TV ads.
In the future, we plan to enable media planning across TV and digital, so advertisers can leverage insights from their TV campaigns to optimize their digital media plans. For example, advertisers will be able to use TV Ad Explorer to project if and how digital media placements can provide incremental reach or more cost-efficient reach to augment TV.
The way people watch video content has changed. As an advertiser, it's not enough to worry about just one screen anymore. To really break through and ensure your message sticks, you need to connect with people across all the content and screens they are choosing. Today's launches advance our efforts to help advertisers bridge the gap between TV and digital.
1Google/Ipsos Connect, Sports Viewing Survey, US, December 2017 (n of 1,520 adults aged 18 to 54 who identify themselves as sports fans. Average across 10 sports.)
*The availability of TV Ad Explorer and Real-time triggers varies across regions depending on the type of data and inventory you're using. Please talk to your DoubleClick Sales rep to understand what is available for your region and campaign type.
Posted by Jean-Claude Homawoo
Product Manager, DoubleClick
Read More…
When I hang out with my friends, we normally end up taking a group photo… or ten. Of course I use Google Photos to share these memories, which often leads to a bunch of questions about the app. As an engineer for Google Photos, I'm used to getting all kinds of questions, and I have a few go-to tips up my sleeve:
1. Don't forget to share
If you take an awesome photo of your friend and no one ever sees it, did you even take it at all? This is an existential question of our time, and suggested sharing in Google Photos can help. It makes sure the important people in your life actually get the photos you take of them. Go to the "Sharing" tab, and at the top, you'll see personal suggestions, based on your sharing habits and the people in the photos. No more excuses for letting those awesome pictures sit on your phone. Hint hint, Dad 😉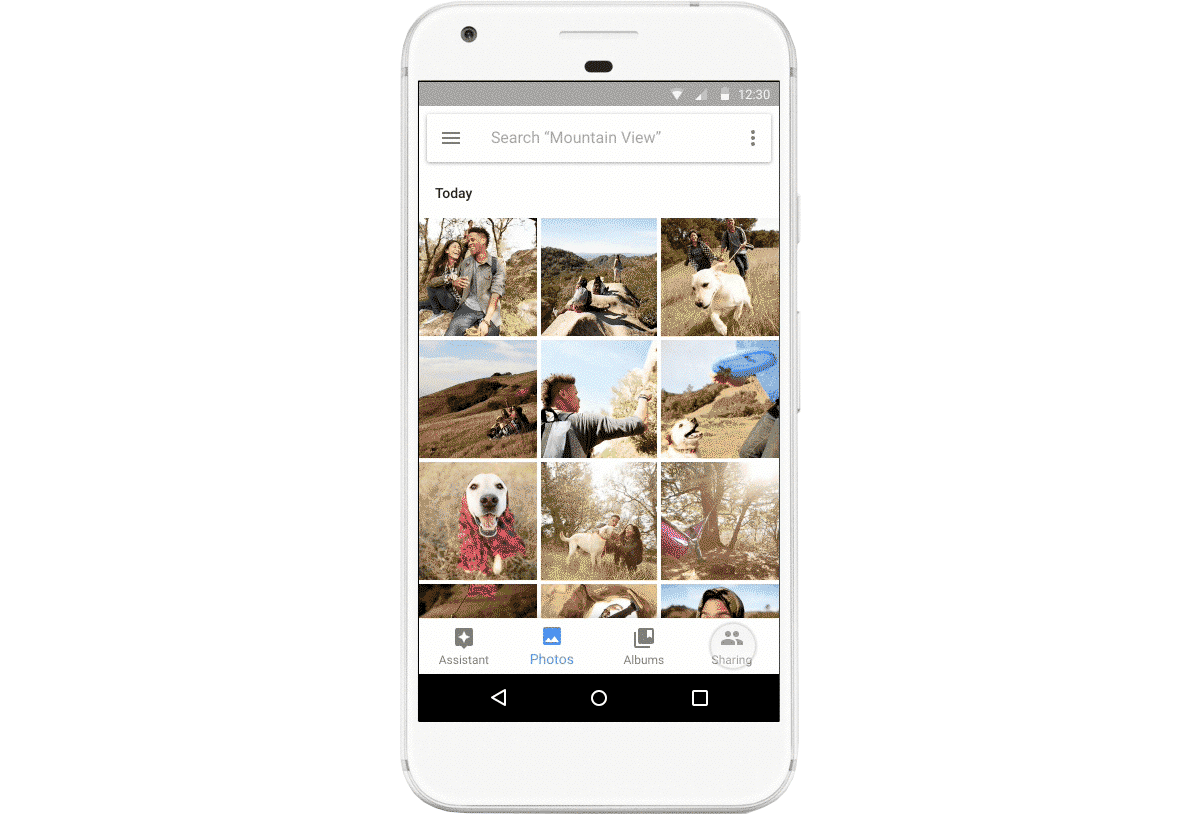 2. Free up space on your phone
We all know how hard it is to decide which of your photos or apps or music to delete so you don't run out of storage. Fortunately, Google Photos lets you free up space on your device once your photos and videos are safely backed up so you never run out of storage again. To get started, tap the side menu and choose "Free up space." Google Photos will find the photos you've already backed up and help you remove them from your phone to create space for new memories.
3. Organize your most important memories
I have thousands (74,357 to be exact!) of photos featuring the important people and four-legged friends in my life—like my friend's pup, Oliver. With Google Photos, I don't have to scroll for twenty minutes just to find the photo of him in the park. I can simply type in "Oliver park." To set this up, head to albums and select "People and Pets." Next, name your favorites.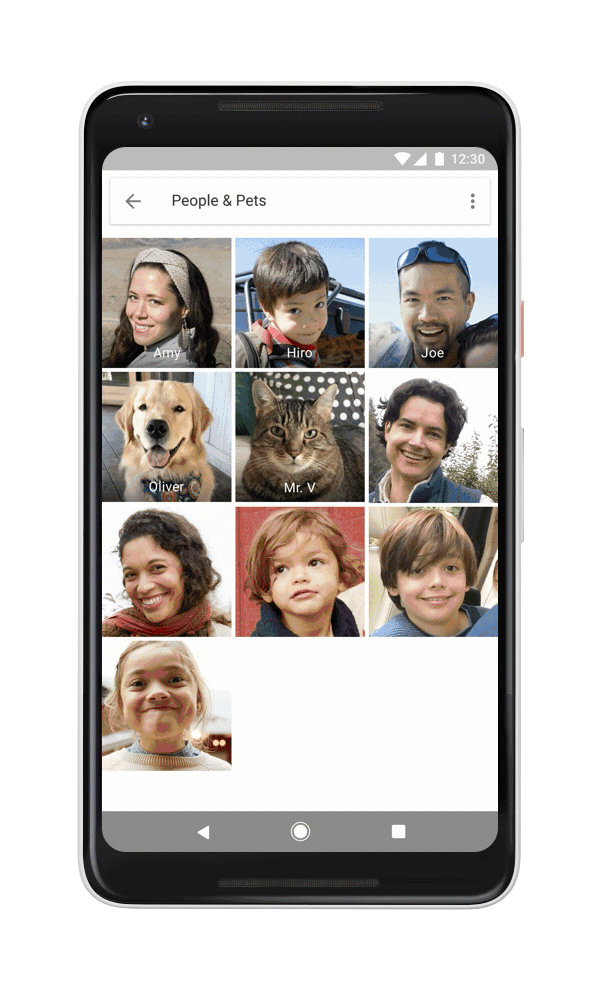 When I was looking at my dad's photos over the holidays, nearly half of them were of receipts or documents. Nobody wants to see those when scrolling through vacation pictures! Google Photos can help you clear the clutter by archiving your photos. Choose the photos you want to archive, tap the three dots in the top right corner, and select "Archive" (or use the archive suggestions in the Assistant tab). If you need to see that receipt again, you can always access these photos in your "Archive" folder.
Whether you want to be more organized or better at sharing your photos in 2018, I hope these tips are helpful. If you haven't given Google Photos a try yet, you can download it here.
Suppose you are playing football. The ball arrives at your feet, and you decide to pass it to the unmarked striker. What seems like one simple action requires two different kinds of thought.First, you recognise that there is a football at your feet. This recognition requires intuitive perceptual thinking -you cannot easily articulate how you come to know that there is a ball at your feet, you just see that it is there. Second, you decide to pass the ball to a particular striker. This decision requires conceptual thinking. Your decision is tied to a justification – the reason you passed the ball to the striker is because she was unmarked.The distinction is interesting to us because these two types of thinking correspond to two different approaches to machine learning: deep learning and symbolic program synthesis. Deep learning concentrates on intuitive perceptual thinking whereas symbolic program synthesis focuses on conceptual, rule-based thinking. Each system has different merits – deep learning systems are robust to noisy data but are difficult to interpret and require large amounts of data to train, whereas symbolic systems are much easier to interpret and require less training data but struggle with noisy data.Read More…
Consider the simple task of going shopping for your groceries. If you fail to pick-up an item that is on your list, what does it tell us about the functioning of your brain? It might indicate that you have difficulty shifting your attention from object to object while searching for the item on your list. It might indicate a difficulty with remembering the grocery list. Or it could it be something to do with executing both skills simultaneously.Read More…
Import, export, email. Do it again. When it comes to data analysis, it's easy to fall into routine. But no matter how much of a whiz you are at formulas or pivot tables, superb spreadsheet skills only take you so far if you're working with multiple versions or outdated datasets.
On average, employees spend up to eight hours each week—an entire work day—searching for and consolidating information. What if businesses spent their time applying data insights instead of tracking them down?
We designed cloud-based tools, like Google Sheets, to make it easier to quickly organize and analyze information in one place. Here are five reasons why you should try using Sheets.
1. Your data always stays up to date.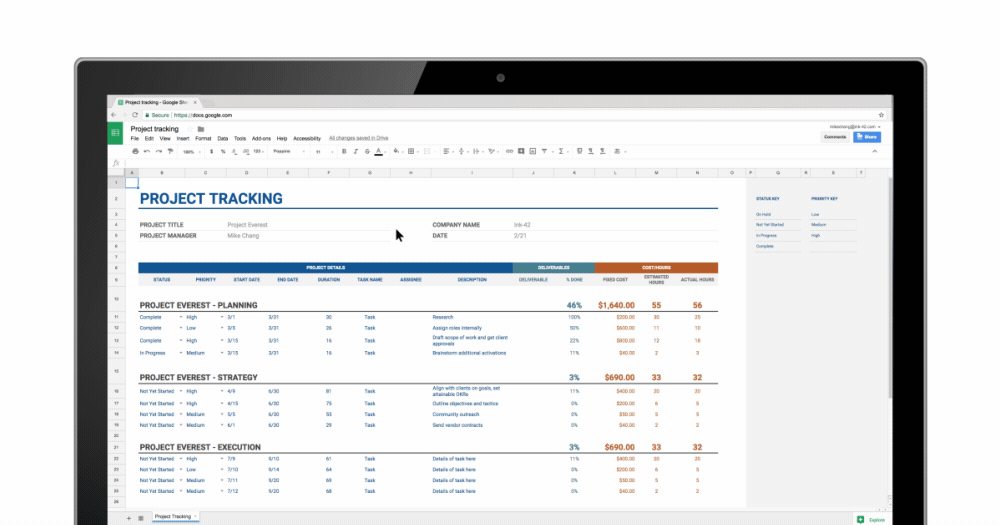 Working in the cloud means your data can easily stay up to date because information is automatically saved as it's typed. Multiple team members can collaborate in real-time from their phone, tablet or computer (online and offline) and create a single source of truth for projects, like quarterly budgets.
Need personalization? No problem. You can look at the same data as your coworkers without disrupting their view, sort information to be in a specific order or hide sheets that you don't need to see. If you're worried about others mucking up your data, you can protect cells by setting custom share settings. Plus, you don't have to worry about version control. You can see changes or revert to previous versions in File > Version History or by clicking on "All Changes Saved in Drive" at the top of your Sheet.
2. You can use Google's artificial intelligence to speed up analysis.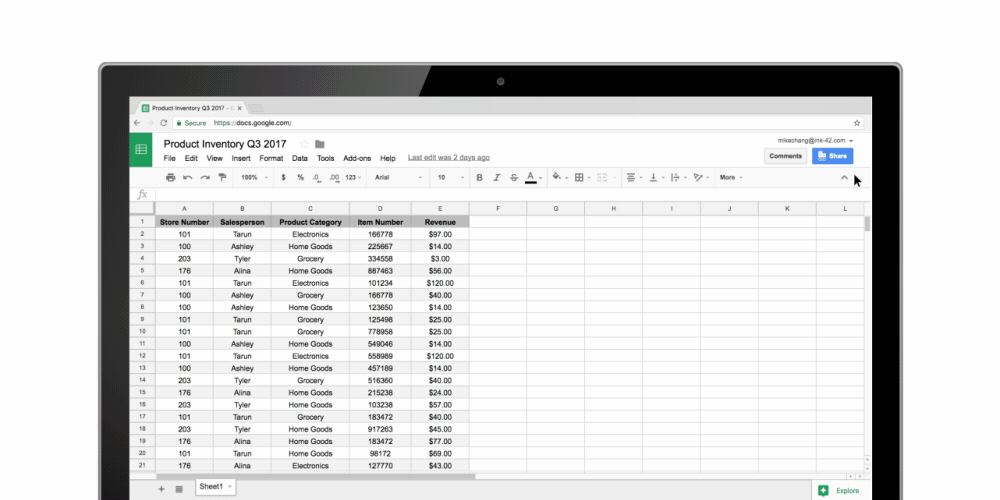 3. You can help keep your data secure.
We built security features across G Suite to help you manage your most sensitive business information. Sheets is no exception.
Clicking "Share" in the upper righthand corner of your Sheet determines access settings for individual team members, so you stay in control of who can view, edit or comment on your documents. Additional IRM (Information Rights Management) controls allow you to easily disable options to download, copy or print spreadsheets, and you can set expiration dates if you need to suspend access to confidential information. Admins also have the power to restrict file sharing within an organization or to whitelist domains.
4. You can work the way you're used to working.
We get it—you need tools that won't interrupt work processes (especially if you've used those processes forever). That's why we've baked in functionality that teams are used to using.
Let's start with functions. You can use hundreds of functions that you're used to working with, like VLOOKUP, SUMIFS and IPMT. We've also created unique-to-Sheets functions to help you crunch numbers in new ways, like: FILTER to quickly organize a spreadsheet according to an input, QUERY to pull specific results out of a central dataset or GOOGLEFINANCE to source data directly from Google Finance. Outside of functions, you can also create pivot tables to analyze your data (or let Sheets do it for you.).
What about organization? Color cells using Conditional Formatting, create drop-down lists with Data Validation or freeze headers at the top of your sheet, to make your data presentation-friendly. Once your data is organized, you can visualize it in pie charts, bar charts, line charts—charts galore.
5. You can automate processes.
When information is in one place, it's easier to automate processes. Let's say you need to order supplies for your office. Instead of emailing back-and-forth to coordinate purchases you can use G Suite apps instead.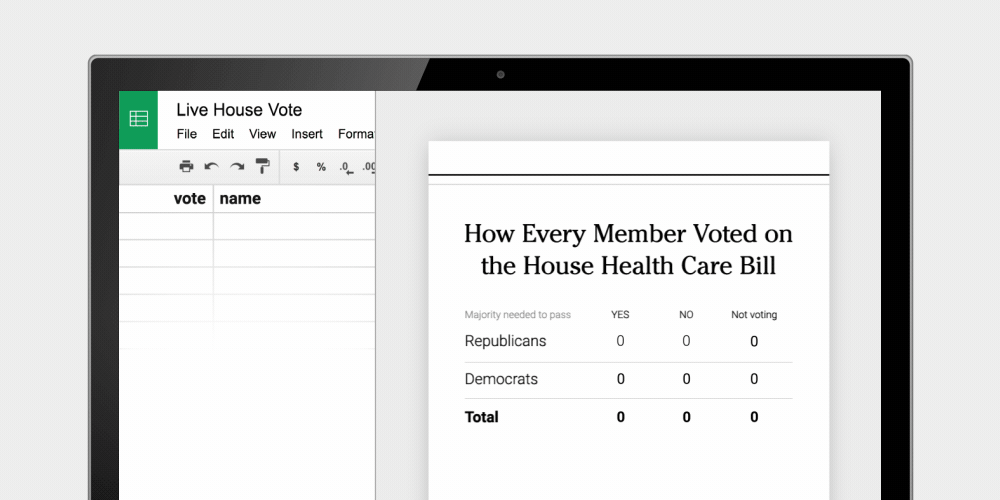 For example, say you're an inventory manager at a retail company and you gather supply requests from your teams using Google Forms. You can import the Form responses into a Sheet to keep a record of needs. If your Sheet is synced to Gmail with a script, it can send emails to relevant parties about requests automatically, so they can see and approve requests in one spot—the Sheet. Poof! No more unnecessary email clutter.
There are a ton of ways you can automate mundane tasks or speed up workflows. Check out how The New York Times used the Sheets API to report congressional votes quickly.
Editor's Note: The She Word is a Keyword series all about powerful, dynamic and creative women at Google. Intrigued by the unique aesthetic of Google's new family of hardware devices released in October, we sat down with the woman who leads the design team: Ivy Ross. In the interview below, she shares with us how she approaches design at work, and life outside of work.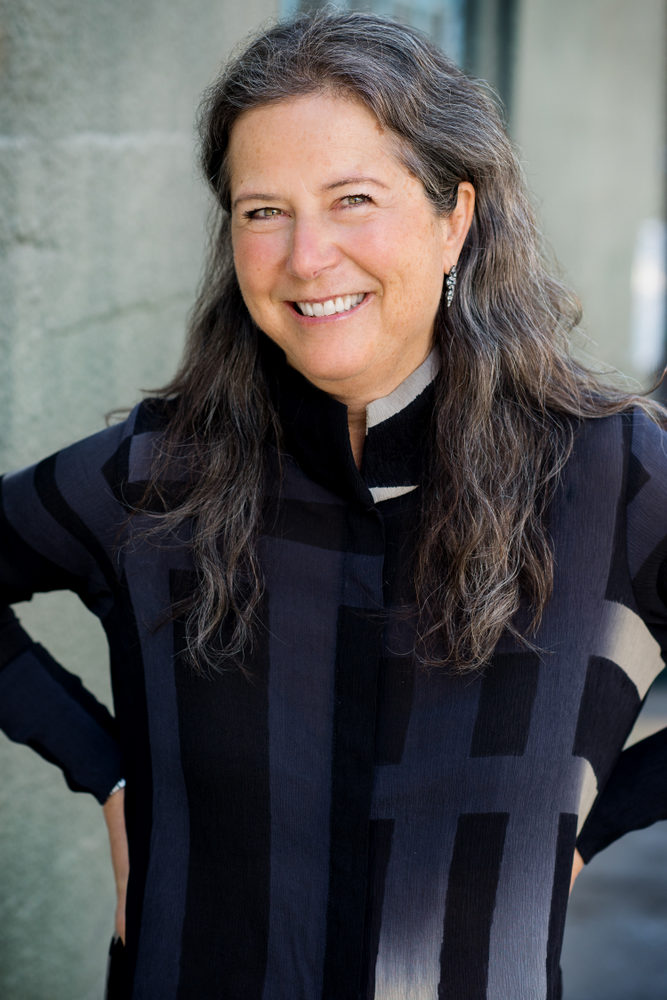 How do you explain your job at a dinner party?
I lead a team that creates how a Google product—including Google Home, the Pixel laptop and wearables—looks, feels and acts when you hold it in your hands.
What advice would you give to women starting out in their careers?
Be fearless in using your heart and mind in what you do, and bring more beauty into the world.
Who has been a strong female influence in your life?

My daughter. Seeing the world through her eyes at various stages of her life has given me a "beginner's mind" in much of what I do.
What did you want to be when you grew up?
I've always wanted to be a designer/maker. My dad, who had a big influence on me, was an industrial designer and built the house I grew up in—the house was so ahead of its time that Andy Warhol used it to shoot a movie back in the late 70's.
When I was 12 years old, I made a dress out of chain mail metal and wore it to a bar mitzvah. I linked together thousands of metal squares that made up the dress, designed a necklace that attached to the dress, and made a purse out of the chain mail to match. Even back then, I was designing for efficiency! Instead of bringing needle and thread in case the dress ripped, I carried a screwdriver.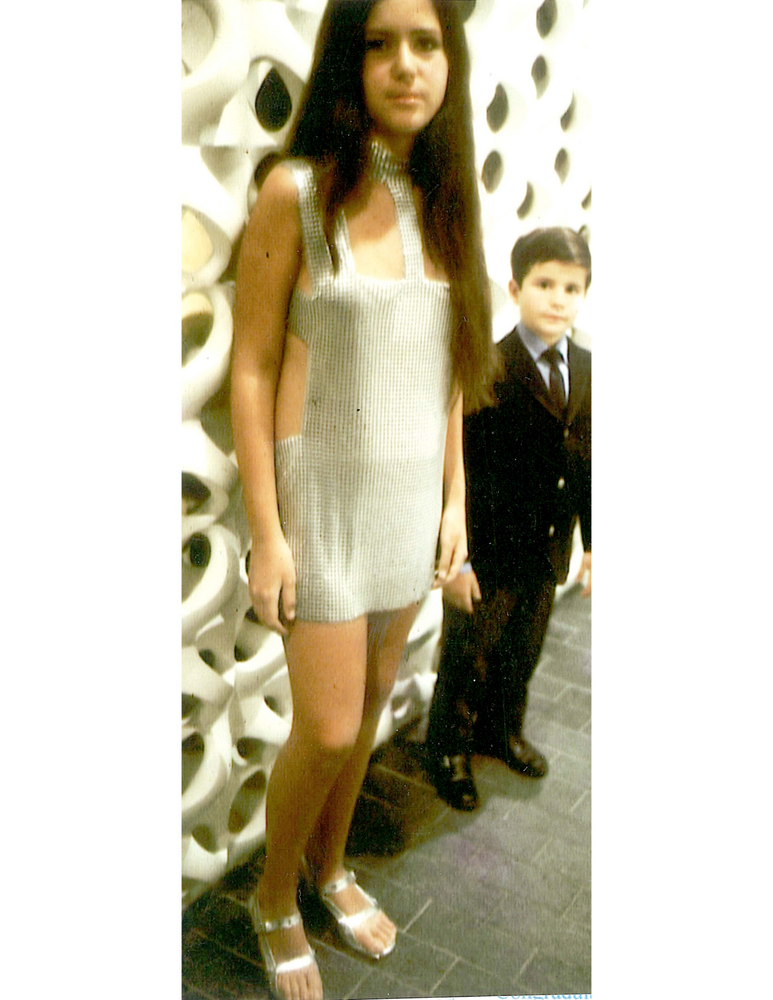 What is one habit that makes you successful?
Trusting my instincts on both people and ideas.
How is designing hardware different than designing software?
Unlike software, you can't fix hardware through a new release or update. You need more time up front because once something is tooled, you can make very few adjustments.
What is the most important design principle for Google's hardware?
Human. By that I mean friendly, emotionally-appealing and easy to fit into your life and your home. I believe more time we spend in front of flat screens, the more we'll crave soft and tactile three-dimensional shapes. This is reflected in the fabric in Home Mini, Home Max and Daydream View, the texture of Pixel phones and Pixel Books, and the soft silicon pad where you rest your wrist while typing on the PixelBook.
Color swatches for Google Home Mini

DesignStory_Phone_Table_T_034_FPO1_retouched (1).jpg

Iterations of Pixel 2

DesignStory_Phone_Cases_T_073_FPO1_SIMP_retouched (1).jpg

Testing fabrics for Pixel cases

DesignStory_Eve_Table_T_030_FPO1_SIMP_retouched (1).jpg

Iterations of Pixelbook and Pixelbook Pen

Designing the new Daydream View
Are there any design innovations you're especially proud of in this year's hardware lineup?
The way we used fabric for Home Mini was not an easy path. It required special construction to accomplish the simplicity of the form with great acoustics. Some of the things that look the simplest can actually be the hardest to construct! I'm proud that we created a beautiful group of products without sacrificing their function.
I'm proud that we created a beautiful group of products without sacrificing their function.
Where do you find inspiration for your work?
I don't spend much time looking at other electronics beyond what I need to understand about the market. You can't create anything new by only looking within your own category so I draw inspiration from art, materials, furniture, music, nature and people. My dad taught how to look at something and see more than what appears on the surface.
You're also a jewelry designer with big accomplishments at a young age. What did you learn from that?

Having gotten my work in museums around the world by age 25, I realized that life is not about the end goal, it's about the journey and the adventure along the way with others.
As AI systems start to play an increasing role in the real world it is important to understand how different systems will interact with one another.In our latest paper, published in the journal Scientific Reports, we use a branch of game theory to shed light on this problem. In particular, we examine how two intelligent systems behave and respond in a particular type of situation known as an asymmetric game, which include Leduc poker and various board games such as Scotland Yard. Asymmetric games also naturally model certain real-world scenarios such as automated auctions where buyers and sellers operate with different motivations. Our results give us new insights into these situations and reveal a surprisingly simple way to analyse them. While our interest is in how this theory applies to the interaction of multiple AI systems, we believe the results could also be of use in economics, evolutionary biology and empirical game theory among others.Read More…
Remarketing lists are a great way to reconnect with previous visitors to your website. They can also provide valuable customer insights that can be used to find new opportunities to help you reach your goals. However, due to the number and size of your lists, these insights can often be difficult to identify.
With adaptive remarketing, DoubleClick Search will automatically find those opportunities and create more focused remarketing targets to help you reach visitors who are interested in other products and services you offer.
Get more out of your remarketing lists
Adaptive remarketing is easy to use. Simply enable "remarketing targets" under Adaptive settings in your campaign settings page after applying a Smart bidding strategy or conversion goal. DoubleClick Search will then continuously compare the conversion rates of your remarketing lists against the conversion rates of the campaigns they're applied to. Whenever a list has a conversion rate that varies significantly from its campaign, a new remarketing target will be created so you can set optimal bid adjustments.
For example, let's say you're a travel advertiser with a campaign for vacations in Chicago. You know you're reaching people who've shown interest in traveling to Chicago, however you might not realize that conversion rates for Chicago may be higher for audiences who've previously shown interest in other cities.
By comparing performance, adaptive remarketing sees that many people who purchase Chicago vacations are the same ones who've shown interest in San Francisco vacations. As a result, your 'San Francisco' remarketing list would be automatically applied to your Chicago campaign, allowing you to easily adjust your bids for these customers to drive more revenue.
You can apply adaptive remarketing in your campaign settings
Get better results with Smart Bidding
DoubleClick Search Smart Bidding automatically finds the optimal bid to get you the best return on investment (ROI). By combining adaptive remarketing with Smart Bidding, you can enjoy even more benefits from automation.
When you apply a bid strategy or conversion goal to your adaptive campaign, we'll continuously assess existing and auto-generated remarketing targets to align with your goal. Using the previous example, Smart Bidding will automatically adjust bids for your 'San Francisco' remarketing targets and ensure that your bid adjustments are always optimized.
Learn more about how adaptive remarketing can help you uncover business opportunities in the DoubleClick Search Help Center.
Posted by Amit Varia
Product Manager, DoubleClick Search
Read More…
Every year nonprofits worldwide work tirelessly to make a positive impact in their communities, and in a year where many people were looking to help, 2017 was no exception. We're looking back to celebrate the nonprofits around the globe using Google tools to help in their philanthropic efforts. Here are some successes from last year—we hope they give you some ideas for how you can improve your nonprofit's productivity and have even more impact in 2018.
Unlocking G Suite for Nonprofits
G Suite allows teams to access data anywhere, update files in real time, and collaborate efficiently. Mercy Beyond Borders, a U.S.-based nonprofit with employees deployed in various countries, uses these tools to stay in sync with each other no matter where they are—from tracking finances on Google Sheets to sharing information with board members through Google Sites. And nonprofit MyFace takes advantage of Google's security and privacy settings to store personal medical data for their patients. Read more about how these nonprofits used G Suite, and find out how to get started with G Suite, in this post.
Learn from "G4NP in Three," a new YouTube Series
This year we launched our first-ever G4NP YouTube series, "G4NP in Three," aiming to help nonprofits learn the basics about the Google for Nonprofits program and the process to get enrolled for each product. The videos also cover tips and tricks on how to make the most of the tools available, all in three minutes! Check out the videos and subscribe to stay updated on our latest content.
Get inspired
By using tech in new ways, Action Against Hunger, Girl Scouts of Japan and Fundación Todo Mejora are able to focus their efforts on the work they do and care about most. Through our series "G4NP Around the Globe," we highlighted how each of these nonprofits benefited with the help of Google tools. Action Against Hunger fundraised more than $20,000 from YouTube donations and used Google Ad Grants to increase site traffic—resulting in $66,000 worth of donations, which equates to feeding 1,466 children in need. Fundación Todo Mejora uses G Suite to easily share and store files, spread their message on their YouTube channel, and with the help of Ad Grants, they can reach suicidal teens who are searching for help. And Girl Scouts of Japan created a virtual tour using Google's mapping tools, and used Google Forms to create quizzes that helps scouts earn badges.
Thanks to all nonprofits around the world for the work you do. We look forward to another year of working together to improve the lives of everyone around us!