For multiple years now, Google Drive has been focused on the needs of large enterprises, because they have the most exciting and impactful problems we can solve. Enterprises are drowning in files, and there's an immense opportunity to harness that information. Those files represent a company's collective knowledge—every strategic plan, brainstorming note and financial plan—and with Drive, we're giving businesses a way to find, organize, understand and act on that knowledge.
Today, we are excited to announce that we are being recognized for our progress on this journey. Google has been named a leader in the Gartner Magic Quadrant for Content Collaboration Platforms (CCP).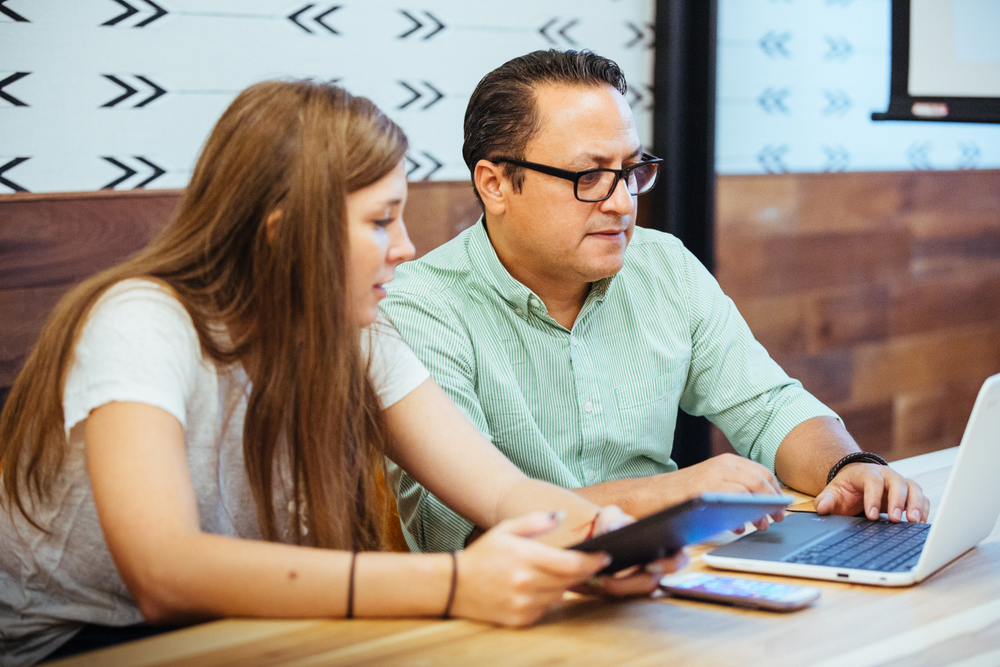 More companies are embracing cloud solutions like Drive because of the opportunity they pose: when you make content accessible from any device, anywhere, at anytime, teams can collaborate more and become more nimble. This new way of working provides tremendous opportunity to improve productivity and innovation, but it can also increase complexity.
As an international clothing manufacturer and retailer, GANT is familiar with the challenges of running a global brand. The company employs an international creative team to create its smart, practical and stylish clothing items and requires collaboration solutions that bring their work from sketchbook to store. Says Matthew Wood, creative director at GANT, "Google Drive is a very visual and simple way of working. We can plan, manage and discuss our work in progress within one place—fabrics, styles, everything, right down to the very last stitch."
We listened carefully to enterprise customers like GANT and we launched several new capabilities in Drive to address these new complexities. Some challenges we heard from customers like Sanmina, Whirlpool or Woolworth's included:
Help my teams work confidently in the cloud. To make it easier for teams of all sizes to collaborate seamlessly in the cloud, we've added features like Team Drives. In Team Drives, you can easily view, access and control content sharing because it's owned collectively by your team and organized in one place.
Give us the tools to find the information we need to get work done fast. When you're in the middle of a project, the last thing you want to do is dig for information you need to complete it. Instead, use Quick Access in Drive to surface the files you need. Quick Access uses Google's advanced artificial intelligence to find and suggest the most important files based on a number of work signals and patterns—saving 50 percent of the time you would spend searching for content. Less time digging means more time working on important tasks.
Help our admins maintain the visibility and control they need. It's important to be in control of your company data, especially as you transition to the cloud. Vault, Data Loss Prevention for Drive and many auditing enhancements make it easier for admins to meet data retention/compliance needs and prevent data breaches, like accidentally sharing a file with SSNs outside of your company.
Make migrating from on-prem to the cloud easier for my business. You can't afford to have work come to a standstill because of a botched migration or because new solutions aren't compatible with existing tools. To help you migrate from on-prem, cloud or hybrid solutions, we recently integrated AppBridge, a leading enterprise-grade migration provider, into G Suite. After migration, you can use the new Drive File Stream to access all of your content in Drive from your computer without syncing delays or filling up your employees' hard drives.
Get in touch with Google to learn more about how your business can benefit from moving to the cloud.
Note: Gartner does not endorse any vendor, product or service depicted in its research publications, and does not advise technology users to select only those vendors with the highest ratings or other designation. Gartner research publications consist of the opinions of Gartner's research organization and should not be construed as statements of fact. Gartner disclaims all warranties, expressed or implied, with respect to this research, including any warranties of merchantability or fitness for a particular purpose.
Consider the commuter who toils backwards and forwards each day on a train. Most mornings, her train runs on time and she reaches her first meeting relaxed and ready. But she knows that once in awhile the unexpected happens: a mechanical problem, a signal failure, or even just a particularly rainy day. Invariably these hiccups disrupt her pattern, leaving her late and flustered.Randomness is something we encounter everyday and has a profound effect on how we experience the world. The same is true in reinforcement learning (RL) applications, systems that learn by trial and error and are motivated by rewards. Typically, an RL algorithm predicts the average reward it receives from multiple attempts at a task, and uses this prediction to decide how to act. But random perturbations in the environment can alter its behaviour by changing the exact amount of reward the system receives.Ina new paper, we show it is possible to model not only the average but also the full variation of this reward, what we call the value distribution.Read More…
Imagining the consequences of your actions before you take them is a powerful tool of human cognition. When placing a glass on the edge of a table, for example, we will likely pause to consider how stable it is and whether it might fall. On the basis of that imagined consequence we might readjust the glass to prevent it from falling and breaking. This form of deliberative reasoning is essentially imagination, it is a distinctly human ability and is a crucial tool in our everyday lives.Read More…
You probably keep your most important files and photos in different places—your computer, your phone, various SD cards, and that digital camera you use from time to time. It can be a challenge to keep all these things safe, backed up, and organized, so today we're introducing Backup and Sync. It's a simpler, speedier and more reliable way to protect the files and photos that mean the most to you. This new tool replaces the existing Google Photos desktop uploader and Drive for Mac/PC.
Backup and Sync is an app for Mac and PC that backs up files and photos safely in Google Drive and Google Photos, so they're no longer trapped on your computer and other devices. Just choose the folders you want to back up, and we'll take care of the rest.

Backup and Sync works for both Google Photos (download) and Google Drive (download).
For more details on how Backup and Sync works, visit the Help Center. If you're a G Suite customer, head on over to the G Suite Updates blog to better understand the desktop applications available to your organization.
Around two and a half thousand years ago a Mesopotamian trader gathered some clay, wood and reeds and changed humanity forever. Over time, their abacus would allow traders to keep track of goods and reconcile their finances, allowing economics to flourish.But that moment of inspiration also shines a light on another astonishing human ability: our ability to recombine existing concepts and imagine something entirely new. The unknown inventor would have had to think of the problem they wanted to solve, the contraption they could build and the raw materials they could gather to create it. Clay could be moulded into a tablet, a stick could be used to scratch the columns and reeds can act as counters. Each component was familiar and distinct, but put together in this new way, they formed something revolutionary.This idea of compositionality is at the core of human abilities such as creativity, imagination and language-based communication. Equipped with just a small number of familiar conceptual building blocks, we are able to create a vast number of new ones on the fly.Read More…
The agility and flexibility of a monkey swinging through the trees or a football player dodging opponents and scoring a goal can be breathtaking. Mastering this kind of sophisticated motor control is a hallmark of physical intelligence, and is a crucial part of AI research. True motor intelligence requires learning how to control and coordinate a flexible body to solve tasks in a range of complex environments. Existing attempts to control physically simulated humanoid bodies come from diverse fields, including computer animation and biomechanics. A trend has been to use hand-crafted objectives, sometimes with motion capture data, to produce specific behaviors. However, this may require considerable engineering effort, and can result in restricted behaviours or behaviours that may be difficult to repurpose for new tasks.In three new papers, we seek ways to produce flexible and natural behaviours that can be reused and adapted to solve tasks.Read More…
DeepMind has always been a unique hybrid of startup culture and academia, and weve been lucky to collaborate with many of the best researchers from around the world. Today were thrilled to announce our next phase: the opening of DeepMinds first ever international AI research office in Edmonton, Canada, in close collaboration with the University of Alberta (UAlberta).Read More…
Today, a panel of Independent Reviewers has published itsfirst annual reportinto DeepMind Health. As I wrote in the foreword to their report (written, I add, before Id read it):We chose people who had specific expertise but also reputations for integrity, who did not hold back, who could be angry and critical Thats good for us and makes us better.The panel is made up of experts in their fields who were given full access to our work to carry out their review – a very unusual process for a tech company, but one that we hope will significantly increase scrutiny of our work and ultimately help us get it right. We are grateful for their and honesty, thoughtfulness, and the time they have spent on this complex task. You can read their full report here.As a result of this process, DeepMind Health has committed to a series of changes to our work and practices to try to set higher standards in our second year. We know we need to work harder to be responsive and accountable to the needs of a far greater cross-section of medicine and society. This includes significantly improving our work with patients and the public, and continuing on the path of greater engagement with Royal Colleges, professional bodies and many other groups in the NHS community.Read More…
Today, dozens of people in UK hospitals will die preventably from conditions like sepsis and acute kidney injury (AKI) when their warning signs aren't picked up and acted on in time. To help address this, we built the Streams app with clinicians at the Royal Free London NHS Foundation Trust, using mobile technology to automatically review test results for serious issues starting with AKI. If one is found, Streams sends a secure smartphone alert to the right clinician, along with information about previous conditions so they can make an immediate diagnosis.Were proud that, within a few weeks of Streams being deployed at the Royal Free, nurses said that it was saving them up to two hours each day, and we've already heard examples of patients with serious conditions being seen more quickly thanks to the instant alerts. Because Streams is designed to be ready for more advanced technology in the future, including AI-powered clinical alerts, we hope that it will help bring even more benefits to patients and clinicians in time. The Information Commissioner (ICO) hasnow concluded a year-long investigation that focused on the Royal Frees clinical testing of Streams in late 2015 and 2016, which was intended to guarantee that the service could be deployed safely at the hospital.Read More…