Today, we introduced a new Chromecast and its partner-in-crime, Chromecast Audio. Chromecast has faster performance, a new design and is available in three colors. Chromecast Audio is a small device that plugs into your existing speakers, so you can stream your favorite tunes from your phone, similar to Chromecast.
We're also introducing an easier way to find what to watch through the redesigned Chromecast app. Now, you can go to a single place to browse or search content from across apps you already use. The Chromecast app is available on Android starting today and rolling out to iOS over the coming weeks.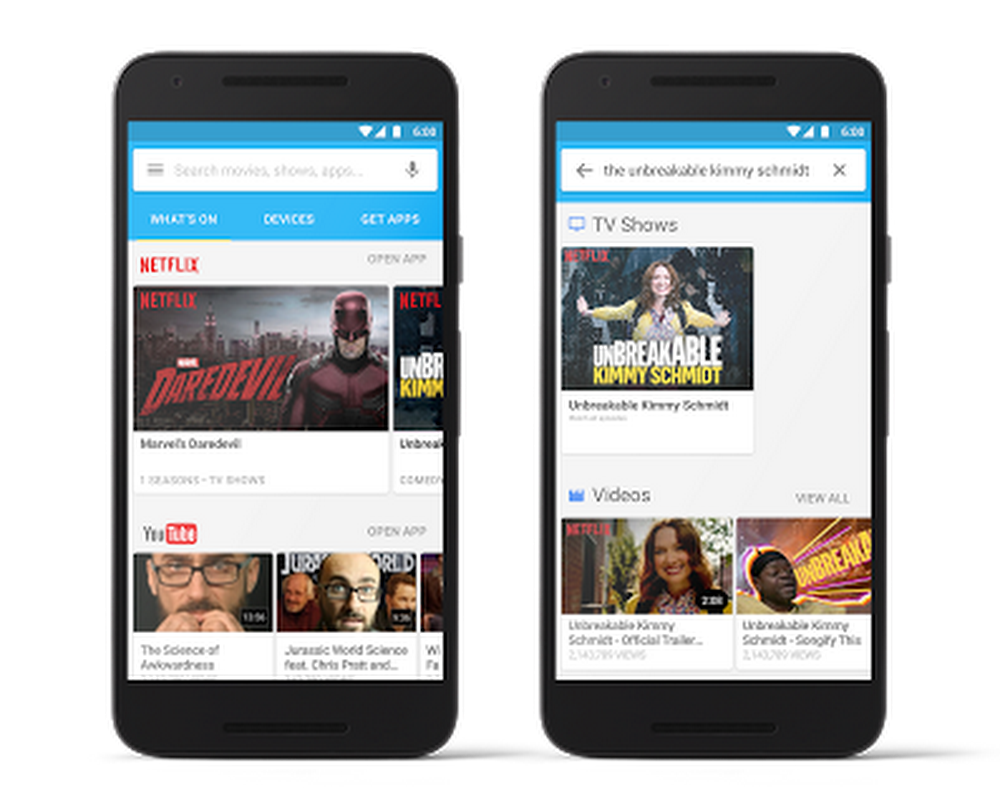 Chromecast has the most comprehensive collection of apps globally with millions of entertainment options. Here's just a few:
It's fall premiere season — catch up on your favorites. Chromecast can help you burn through the last season of Homeland on Showtime before the next season premieres in October. Or choose from over 200,000 TV shows and movies from favorites like Netflix, Google Play Movies, HBO Now, Hulu, CW Seed, WatchABC and WatchDisney, with SlingTV coming soon.
Never miss your favorite sports game.With recently-launched NFL Sunday Ticket by DirecTV, you can cast live games (even those that aren't nationally televised) to the TV. Check the scores and stats from the mobile app while watching the action live on TV. Chromecast works with WatchESPN, MLB At Bat, CBS Sports and many others. NBA, NHL and BTN2Go are coming soon.
Score a last-minute party playlist. You're throwing a party and forgot to make a playlist. With Chromecast Audio, anyone in your house (and on your WiFi) can DJ using their phone to cast to the speakers — no additional pairing or set up necessary. Choose from over 35 million songs on Spotify, Google Play Music, Pandora iHeartRadio and more.
Give game night a twist.Turn your TV screen into a race track, golf course or dance floor.Chromecast takes popular mobile games and brings them to the big screen. Anyone can join in, using their Android phone or iPhone® as a game controller. Soon, we'll be adding Angry Birds Go!, WGT Golf, and Driver Speedboat Paradise. Available now are classics like Just Dance Now, Catch Phrase Blitz, and Scrabble Blitz.
Relive the weekend. Before you completely dive back into the real world on Monday morning, share your weekend memories. With Google Photos, cast any picture from your albums to the TV for a bigger picture, while using your phone to swipe to the next one.
You can also turn your TV screen into a picture frame filled with photos from Facebook, Google Photos, Flickr, Getty Images, 500px and more. Visit chromecast.com/backdrop to find out more.
Cast the morning news.With Chromecast Audio, cast talk shows like NPR One to your bedroom speakers while you're getting ready for work.
Enjoy some sweet offers.Once you've purchased and set up a Chromecast, you'll find a few special offers waiting for you:
90 days of free music from Google Play
free 1 month trial of CBS All Access
free movie rental from Google Play
three-month free trial of Rhapsody
30 days of access to Crunchyroll Premium.
Visit chromecast.com/offers* to learn more.
Your phone is bursting with entertainment. With Chromecast and Chromecast Audio, you can enjoy your content on the biggest screen and best speakers in the home.
* Terms apply. For more information, visit chromecast.com/offers. Please note that some of the apps referenced above require subscriptions.
From your watch to your phone to your TV, we want to help you stay connected, entertained and informed across all your screens. Today we're introducing a few new things that do just that: two Nexus phones, a tablet for work and play, updates to Chromecast and features for some of your favorite apps—all working together to make your day a little bit easier and more fun.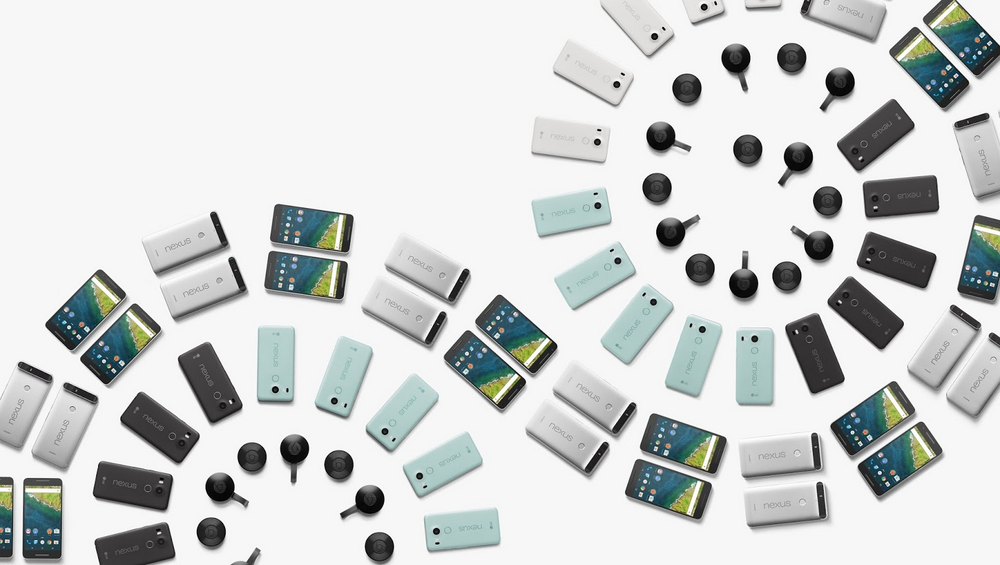 New Nexus phones
We made Android to be an open platform that anyone can build on, and today there are 4,000+ Android devices in all shapes and sizes. Android's diversity is why it's become the most popular mobile platform in the world, and the latest version, Marshmallow, takes Android to a new level of performance.
While we love all the Android devices out there, every year we build Nexus devices to show off the latest and greatest, directly from the people who built Android. Today we're introducing the latest Nexus treats, both running Marshmallow, sweetened by amazing apps and sandwiched by some cutting-edge hardware (see what we did there?):
Nexus 6P is the first all-metal-body Nexus phone. Built in collaboration with Huawei, this 5.7" phone is crafted from aeronautical-grade aluminum, with a USB Type-C port for fast charging, a powerful 64-bit processor, and a 12.3 MP camera sensor with massive 1.55µm pixels (hello, better photos!). The Nexus 6P starts at $499.
You're not the only one who misses your Nexus 5. We've joined forces with LG to bring it back with the new Nexus 5X, which gives you great performance in a compact and light package, with a beautiful 5.2" screen and the same 12.3 MP camera and Type-C port as the Nexus 6P. Nexus 5X starts at $379.
Both phones include a new fingerprint sensor, Nexus Imprint, which gives you quick and secure access to your phone, as well as use of Android Pay (in the U.S.). They are available for pre-order on the Google Store from a number of countries, including the U.S., U.K., Ireland and Japan, and come with a free 90-day subscription to Google Play Music. In the U.S., pre-orders include a $50 Play credit to help you stock up your favorite music, apps, games and shows. And, finally, for you Project Fi fans out there, you'll be happy to know Nexus 6P and Nexus 5X will work on your favorite network. Request an invite to our Early Access Program at fi.google.com.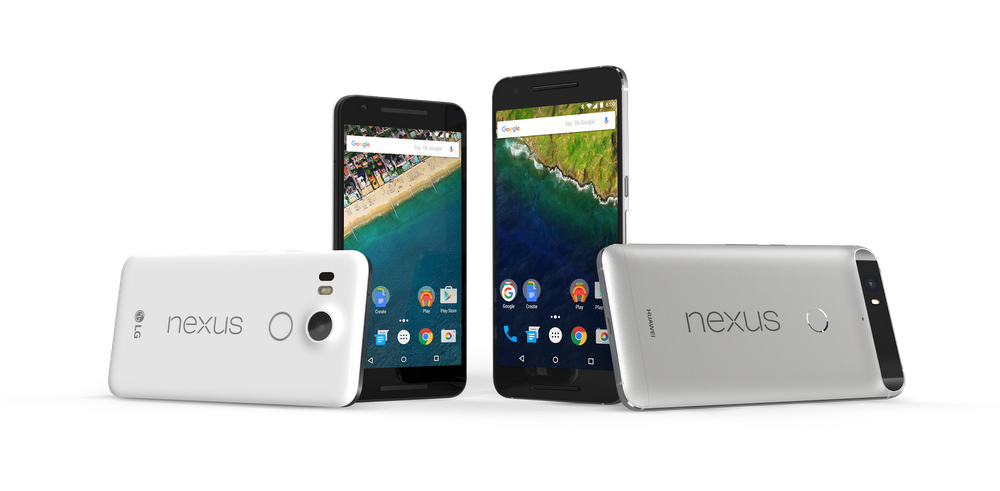 Pixel C
We're expanding the Pixel family by introducing the first Android tablet built end-to-end by Google. The Pixel C brings together the benefits of a full-size keyboard with the portability of a tablet. The tablet and keyboard attach magnetically (no docking mechanism FTW), so it's easy to switch between typing and using the touch screen.
And if you're familiar with the Chromebook Pixel, you'll immediately see the family resemblance: the Pixel C has the same beautiful aluminum design, great display and USB Type-C port. The Pixel C will be available in time for the holidays on the Google Store.
Cast ALL the things
Today we're introducing two new Chromecast devices. The new Chromecast has a fresh design, and is easier to plug into TVs with crowded ports. It supports the latest Wi-Fi standards and adapts more easily to changing Wi-Fi conditions in your home, so you get higher quality video with less buffering. Most importantly, we added two new colors. 😉
Chromecast Audio is a small device that plugs into your existing speakers, so you can stream your favorite music, radio and podcasts over Wi-Fi, similar to Chromecast. It works with tons of apps, including Spotify, Pandora and Google Play Music. Just like Chromecast, it works from anywhere in your home with your favorite devices, including Android, iOS, and laptops. And it's available on the Google Store and other online retailers for just $35—way less than most Wi-Fi speakers today.
We've also updated the Chromecast app to make it easier for you to find great things to watch or to play, across the thousands of apps that work with Chromecast—whether you feel like browsing or want to search for a specific TV show or movie. For Cast-enabled apps that aren't already on your phone, we'll suggest one for you. The updated Chromecast app is rolling out on Android and iOS over the next few weeks.
Your favorite apps… for the whole family
All your shiny devices get even better when you have great apps to go with them. So we're making a few updates to Google Play Music and Google Photos.
First, Google Play Music will offer a new family plan later this year. Up to six people will be able to use one account for a shared fee of $14.99 a month (instead of $9.99 per person). Get the dance party ready.
Sharing is a theme of today's Google Photos updates, too. We're adding Chromecast support to give you that old-school slideshow experience—dimmed lights optional. In the U.S., you can now add private labels to your photos to make it easier to search for specific pics of people with things, places or other people—say, that photo of Mom at the Grand Canyon, or of your daughter with her pet bunny. And soon you'll be able to pool all your photos and videos with friends and family in one place, and get updates as soon as new photos are added. Best of all, there's no setup involved, and you can use any device. So that dance party we mentioned earlier? Now it's easier to gather all the memories from everyone who was there.
More to love, for more people
From Nexus to Chromecast to Pixel C to Photos, these updates are more than the sum of their parts—they unite great apps with devices that are designed to support them. They're built to work together, so they do—seamlessly, across all your screens.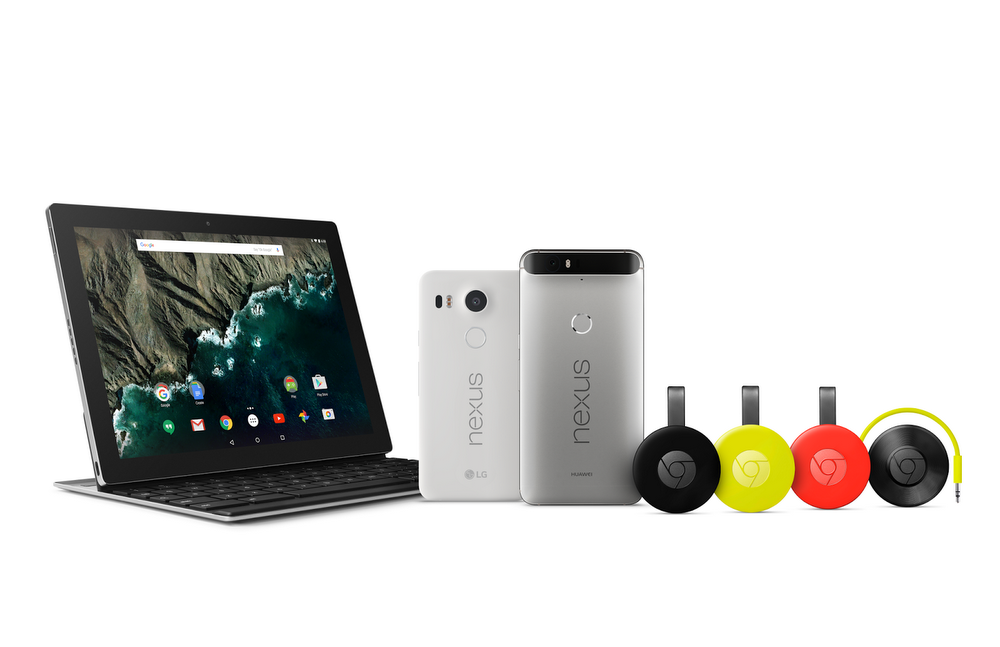 Google has changed a lot over the past 17 years—from the range of our products to the evolution of their look and feel. And today we're changing things up once again:
So why are we doing this now? Once upon a time, Google was one destination that you reached from one device: a desktop PC. These days, people interact with Google products across many different platforms, apps and devices—sometimes all in a single day. You expect Google to help you whenever and wherever you need it, whether it's on your mobile phone, TV, watch, the dashboard in your car, and yes, even a desktop!
Today we're introducing a new logo and identity family that reflects this reality and shows you when the Google magic is working for you, even on the tiniest screens. As you'll see, we've taken the Google logo and branding, which were originally built for a single desktop browser page, and updated them for a world of seamless computing across an endless number of devices and different kinds of inputs (such as tap, type and talk).
It doesn't simply tell you that you're using Google, but also shows you how Google is working for you. For example, new elements like a colorful Google mic help you identify and interact with Google whether you're talking, tapping or typing. Meanwhile, we're bidding adieu to the little blue "g" icon and replacing it with a four-color "G" that matches the logo.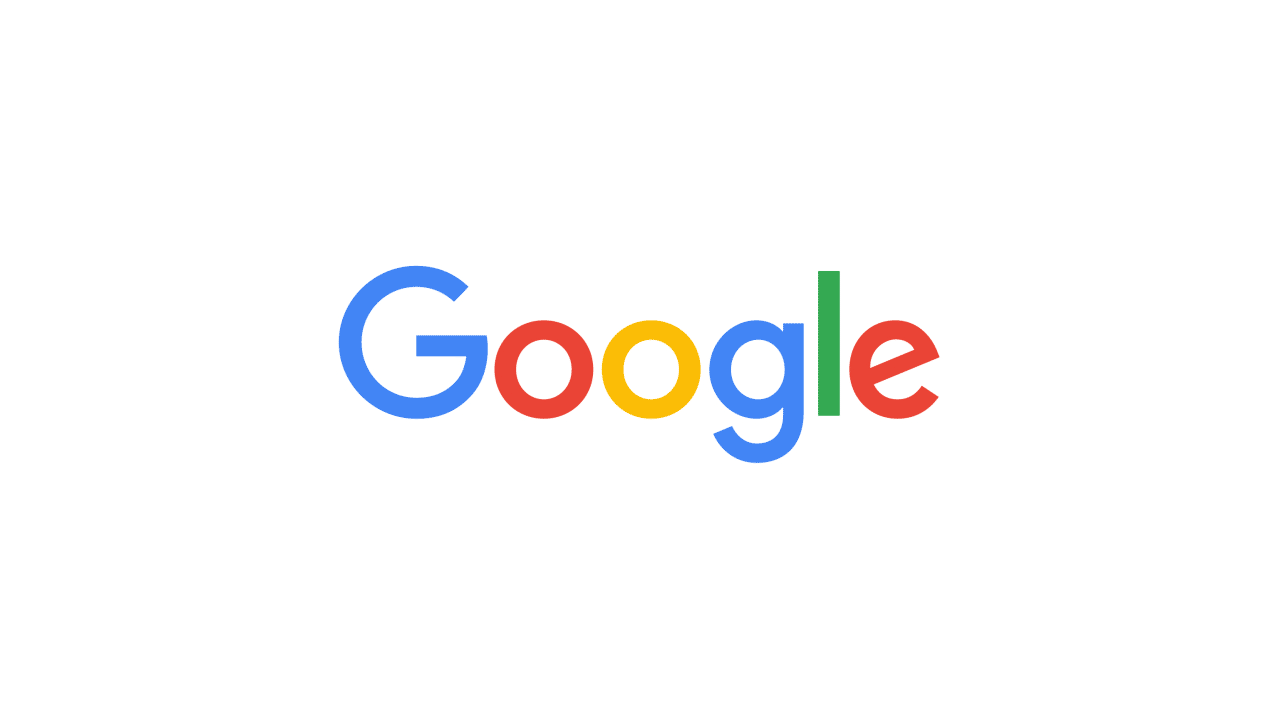 This isn't the first time we've changed our look and it probably won't be the last, but we think today's update is a great reflection of all the ways Google works for you across Search, Maps, Gmail, Chrome and many others. We think we've taken the best of Google (simple, uncluttered, colorful, friendly), and recast it not just for the Google of today, but for the Google of the future.
You'll see the new design roll out across our products soon. Hope you enjoy it!